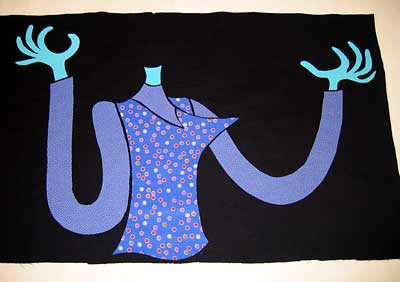 Just kidding! It's really a work in progress.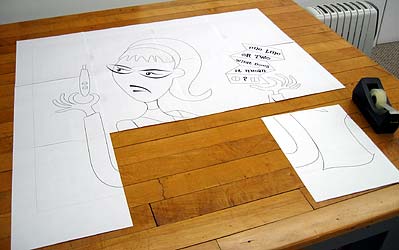 Here's the pattern being taped together after tile printing.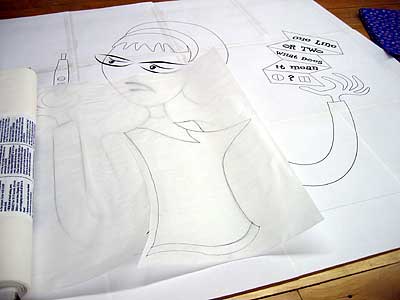 Using the pattern to trace shapes on Wonder Under, I then iron them to the fabric of choice.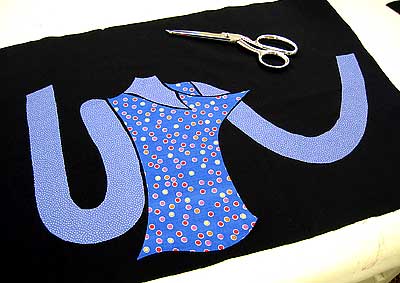 Next I cut out the objects and and fuse them to black fabric. Then cut around the shapes again to leave a black border. I learned this trick in a class with Laura Wasilowski.
I usually break the figure up into smaller sections, and in retrospect I should have done that here because it was difficult to cut out such a large floppy thing, especially that rubber band arm.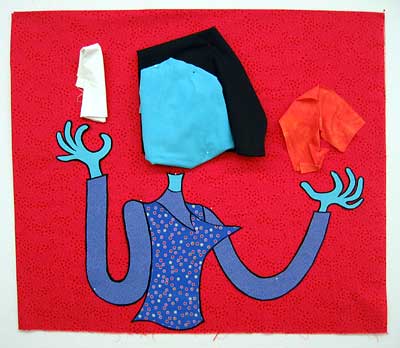 Now there's a real block head. To be continued…