Today was spiced up with a visit from my friend Emmie who has been doing fiber art a lot longer than me.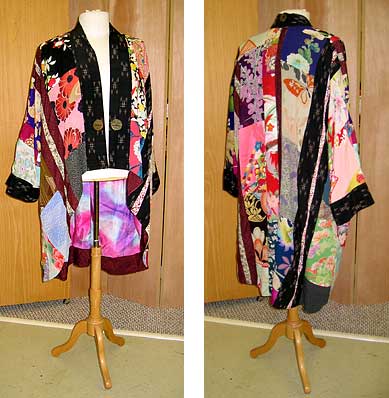 I have been bugging her to make me a jacket ever since I saw her work at a trunk show she gave to our local guild. Here's the jacket she brought along to show me how to make using a Park Bench pattern called Audubon Park.
I'm sorry I can't show you the beautiful kimono fabrics that she gave me today because you will drool all over your moniter, and I don't want to be responsible for that. Just kidding, here's a peek.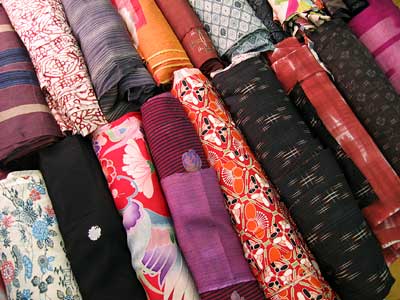 So feeling rather greedy and guilty, I showed her some of my little treasures like old buttons, belt buckles, other little odd embellishments and happily she agreed to take some of them home with her.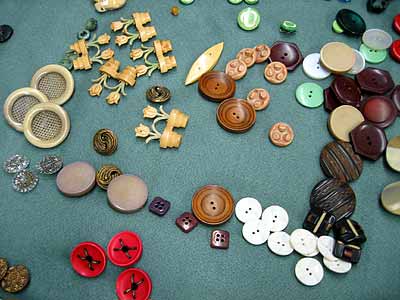 Of course it still wasn't really a fair trade, so I threw in some moolah for the kimono fabrics. (Green goes with everything.) Emmie, if you're reading this, I hope we both think we got the best deal!