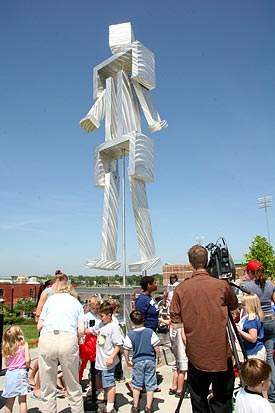 Lots of kids, big and small, showed up for the ribbon-cutting ceremony of Kinetic Man. There were free ice-cream sandwiches for everyone…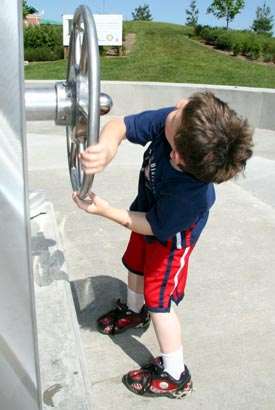 and everyone got a turn to make K-Man move. I think the little kids like the fact that it's just a little bit hard for them to turn the handle because it makes them really feel like they've accomplished something.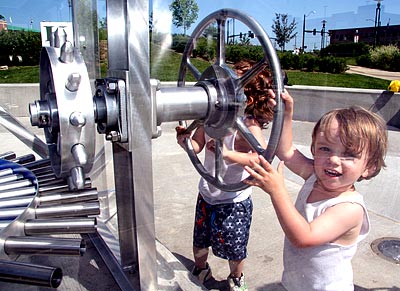 For more photos from yesterday's event, go to RuBert Studios blog.