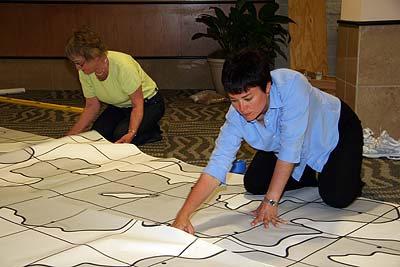 I've finally gotten around to posting some photos from our sculpture adventures after Quilt National on our blog for RuBert Studios, but I couldn't resist putting these here. I'm help Rob and True Fisher assemble a huge pattern for a sculpture installation in a hospital lobby. Rob Fisher is a friend who does installations like this one in the Philadelphia International Airport.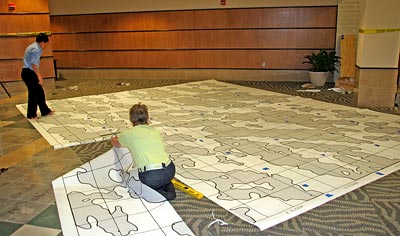 Can you image making art this big? I was a little in my element, because I usually make patterns for quilt, but not this big! It gave me real aspirations. The installation was complicated, and Russ took great photos of the process that you can see here.
This installation was done at night after the hospital closed, so we could still accomplish the main purpose of the trip, to take some photos and do some maintenance on the sculpture Russ installed in April.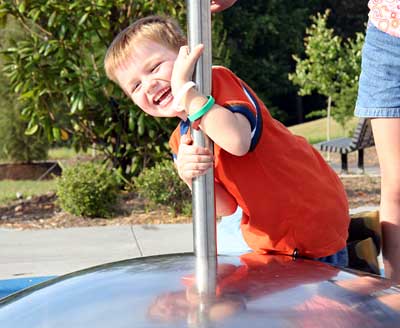 There are always kids at the site, and we found out that they affectionately call the sculpture "The Hersey Kiss" and "The Funion" because it looks like an onion, but it's fun.