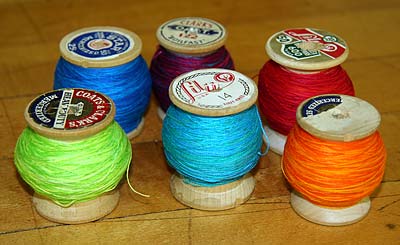 I was wondering why I was collecting all the old wooden spools that I find at auctions, and now I've found one good reason.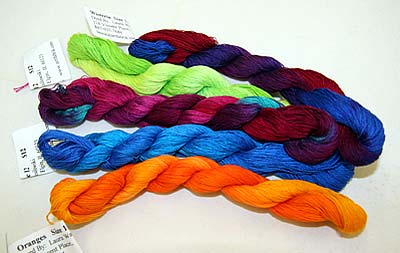 They are great for winding on this hand-dyed thread I bought from Laura Wasilowski when she was in town. I always wondered what people did with all that thread she sells. She has several different weights, #3 is good for hand embrodiery, #8 for bobbin work (which I don't like to do), and this is #12 which you can machine stitch with a top stitch or quilting needle.
I still couldn't figure it out until she told me to wind the #12 on an empty spool, and finally the light bulb went off! It's tricky to do though, without ending up with a whole mess of knots.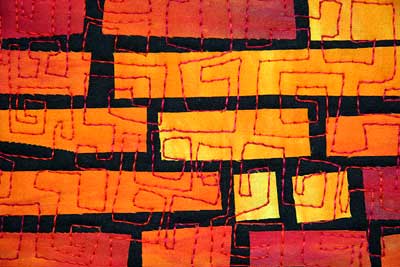 I've been trying to figure out how to quilt my kokeshi dolls because the background is lots of little pieces instead of one solid. So I've been experimenting with stitching a pattern over many pieces, something that's new for me. It's fun and I like the effect I'm getting with Laura's varigated threads.