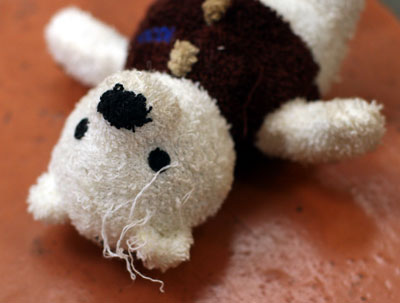 Evidence was found in the house early this morning that there was a teddy bear abuser on the loose.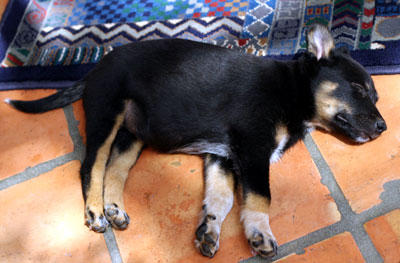 But who could be to blame? Not this innocent little puppy who spends much of the day sleeping?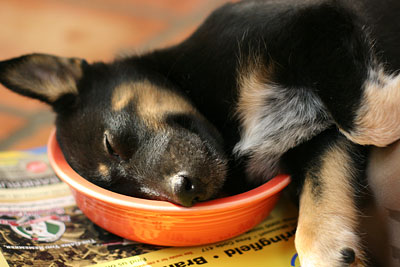 Who takes long naps in her food bowl?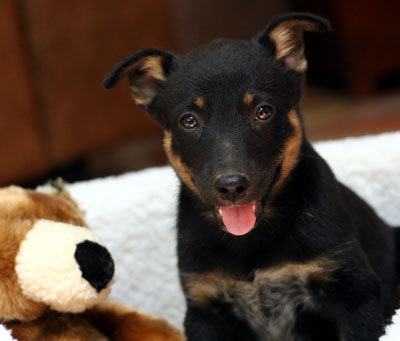 Oh, now that she's awake, we still think she looks sweet and innocent. But I still think teddy bears should beware.
We've been thinking for two days what is a good name for the puppy, but haven't hit on a good one… Any suggestions?