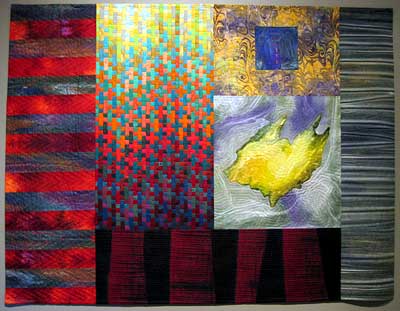 Taking the train to Providence to meet up again with Shane and Stacy was a beautiful ride on a rainy autumn afternoon. Stacy had to pick up art supplies for her students at the RISD bookstore, when she dropped a little bomb. "Oh we could drive up to Fuller Craft Museum to see the Michael James retrospective…" Holy cow, I had no idea we'd be the neighborhood! Do I know who he is? Stacy, let's go!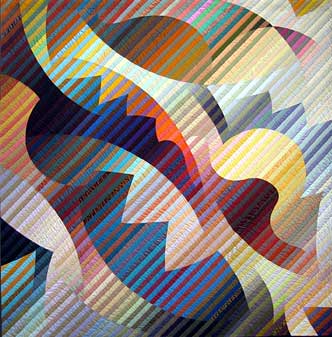 Michael James is one of the biggies, a formally trained painter who started making art quilts in the 70′s or 80′s. I found his book of stripey geometric work when I was just getting interested in art quilts. I think this one is on the cover. But to see it in real life!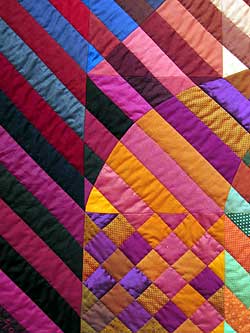 I hadn't seen much of his recent work since he started working with large digital printers and the very top quilt one of my favorites. It practically glowed. If you're like me and can't imagine from photos how these could be fabric, here's a little detail.