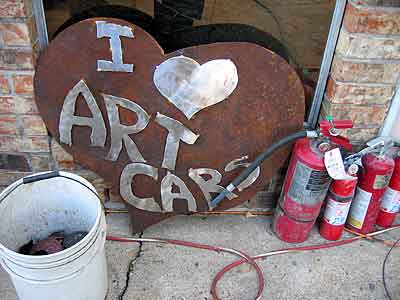 When I saw this sign laying around Mark Bradford's studio, it reminded me of all the metal valentines I've gotten from Russ. Luckily we live in the same house — can you imagine the postage?!
Anyway, while Houston we did get to the Art Car Musem, not easy to find and less easy to park (is that ironic?) but definately worth it. Look at this great car door that's been covered with mosaic eyes.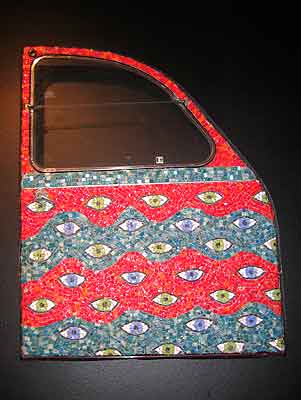 This car won Judge's choice in the Houston Art Car Parade in 2003. It's called "Spoonozoid" and was created by Mark Bradford.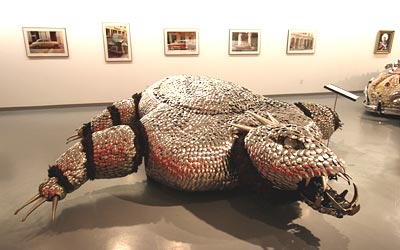 It's covered with spoons, hence the name. What would Miss Manners think! The "driver" had to lay on his stomach inside the beast to drive it.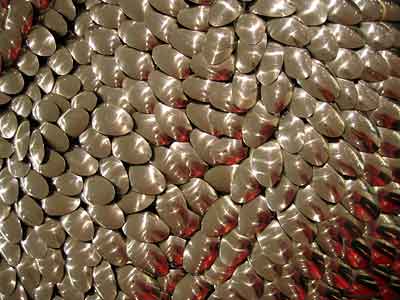 As we were admiring the car, we got directions to Braford's studio, where there were lots more silverware and scrap metal creatures in progress.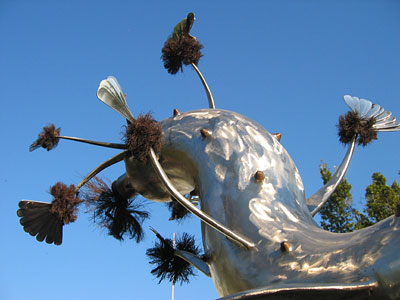 He was on a deadline to finish another car for an event, so we didn't stay long. But I couldn't help but notice his not-so-white-board.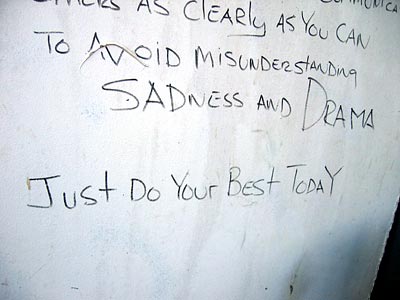 For more photos from the Art Car Museum, go to rubertstudios.com