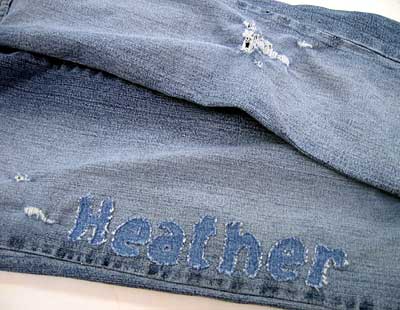 With lots of nieces and nephews visiting this holiday season, it was fun to take them to the studio. I like it when projects there evolve on their own momentum. After spending an afternoon at the mall looking at $140 Abercrombie destroyed jeans, Sol and Heather decided to buy $7.95 jeans and create their own.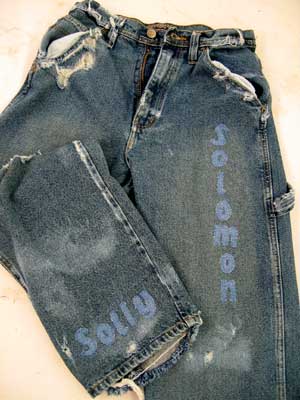 After using a top secret assortment of Russ's power tools and bleach, Heather got the great idea to cut her name out of denim to stitch on her jeans.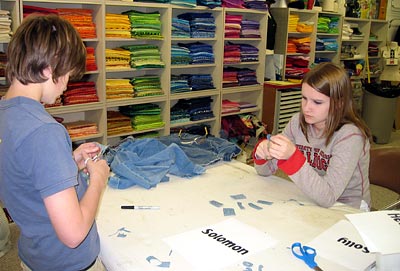 They did the cutting, and I took the side seams apart so I could free-motion-quilt the lettering down the side. After Sol's jeans are washed again, they will fray like Heather's.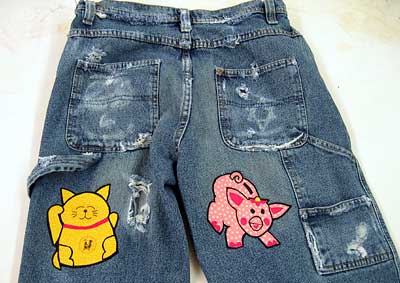 What surprised me was that Sol found a box of my cast-offs and wanted them quilted on the back of his jeans. And the best part about the project was when my seam-ripper accidently gouged a big hole in his jeans, it didn't matter a bit.