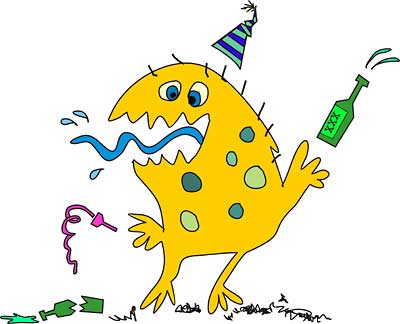 Here it is already mid January, and we still haven't gotten rid of an ugly holiday guest. You might remember him from last year… It's been over two weeks, and I'm just now getting rid of the head congestion that has left no room for creative thoughts.
Other than that, it's been a glorious 60-70 degree weekend, hence the inspiration for drawings of penquins moving south. This weekend, I've also caught up on all my show entries, and finished up Blue Christmas, which I confess wasn't really done in time for Christmas. I had to put the little sprinkles on the earmuffs and mittens.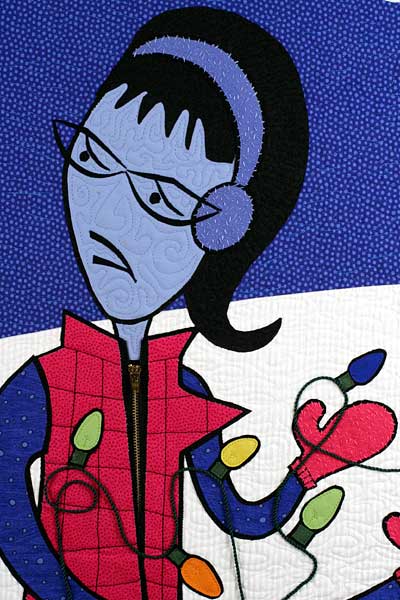 Actually it's really hand embroidery, and I have to remind myself to wait until it's completely done, because when I start, I panic and think it looks all wrong. But I'm pleased with how fuzzy the earmuffs look and PaMdora's blue face. The swirling snow too, but that might not show in the photo. The mittens could have used a lighter floss, but I'm not redoing that!
So I got my entries off to Visions and Crafts National, my first entry to a multi-media show. Now to just sit around biting my fingernails until February!