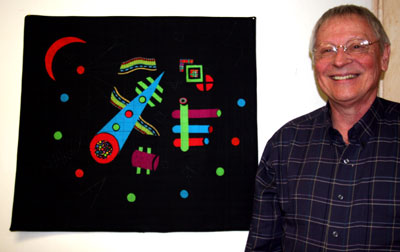 Ha ha, Clyde, very funny! Uncommon Threads meet yesterday, and we are probably one of the few groups who has a male member! He must know what a bobbin is because he sews very well — check this out.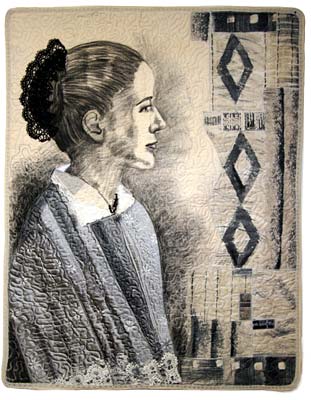 Diana Callahan wowed us with a new series of charcoal images using a charcoal that is fixed to the fabric by ironing. She got it at Jerry's Art-a-Rama.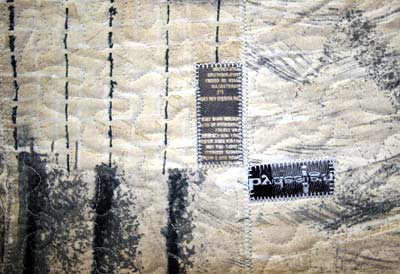 Not only is the overall image striking, but there are subtle details of interest. Check out the clothing labels sewn throughout the background!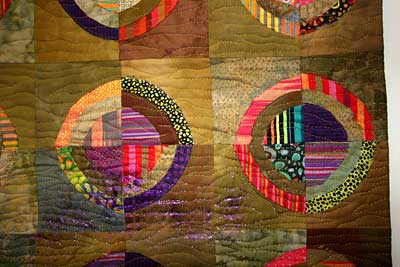 Susan Leslie Lumsden showed lots of new work, but I like this detail of crazy bold prints contrasted with the dark greens. Nevermind that she stole those Kaffe Fassett stripes from me in our Christmas party gift swap game…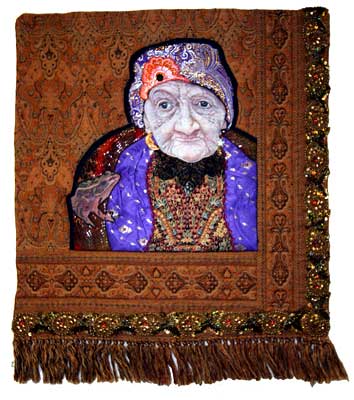 Remember Donna Fairbanks' lady and the moon last fall? This gypsy she just finished will go very well with that. A little more spooky though, and yes that is a frog AND a snake on her shoulder.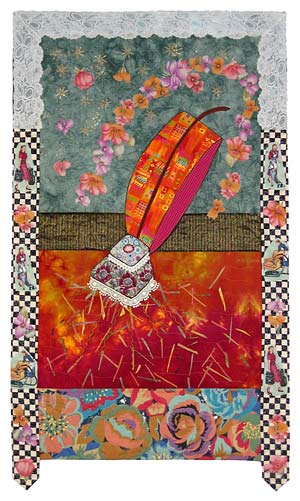 This is Emmie Seaman's quilt that she showed last month, but since I didn't post that meeting, I really wanted to squeeze it in here. Isn't it fun? She calls it "Sweeping Beauty."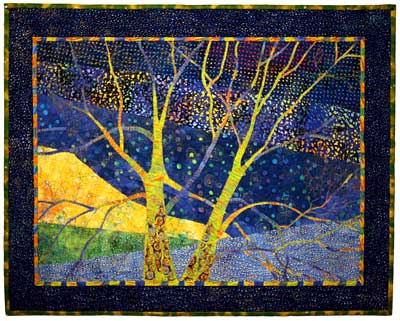 Since Robert Frost never wrote about lime green trees, Lettie Blackburn has been reading another poet to create these. I can't help myself though, that blue polka-dotty background fabric makes me drool.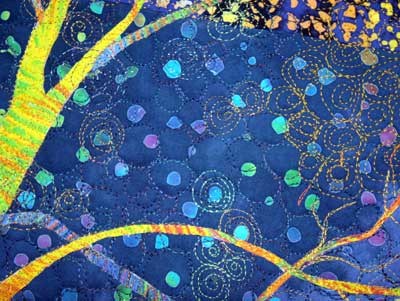 Look at it up close, it's covered with lots of delicious swirls in yellow and metallic threads.