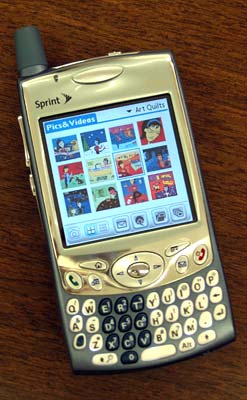 I kept telling Russ that I wanted a spy camera. I'm not sure when my fixation with being a spy started, probably back when I read Harriet The Spy for the first time.
Being a loving husband who also loves gadgets, he got a Trio phone for my birthday last November. But as usual it took me so long to figure out how to use it that it's probably no longer cutting edge technology.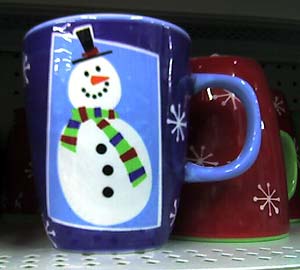 Oh sure, I used the spy camera to document things during the holidays, like this cute snowman on a cup while shopping. Didn't have to BUY the cup, because I had my spy camera.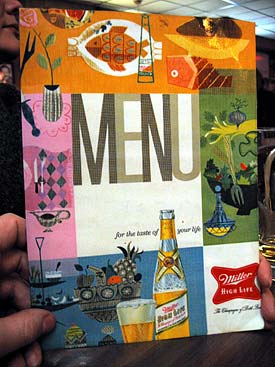 And this funky retro menu at the High Life Bar in Des Moines, didn't have to think about how to STEAL the menu because I had my handy spy camera!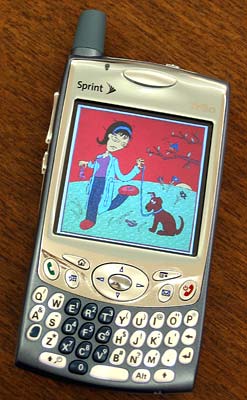 But here's the real beauty of it. The Trio is a phone with a Palm Pilot built in. Yesterday I put photos of my quilts on it. Should be handy when I'm traveling, and someone asks me what kind of art I do? A picture is worth a thousand words, and now I have a mini-portfolio in my pocket!
Oh, did I mention traveling?? Check back Thursday to see where we are…