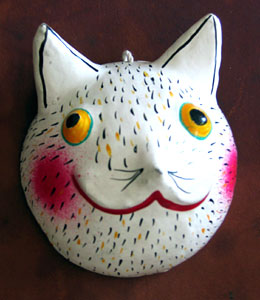 Since we've been here several times, I've already bought the usual Mexican stuff. But I couldn't resist this crazy cat mask made from a coconut shell.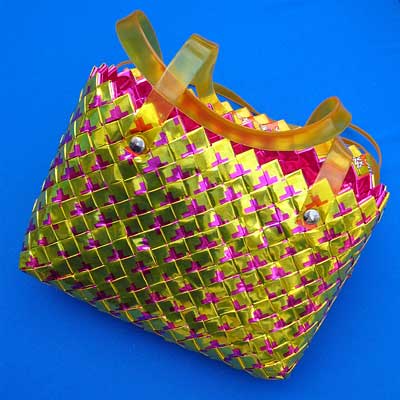 Take a look at this purse made out of folded candy wrappers. It's got great handles and a lucious pink lining.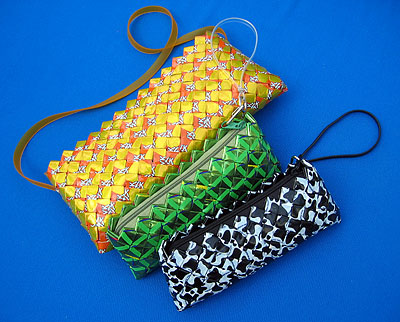 But don't look at these other candy wrapper purses if you're on my Christmas list…You're not looking, right?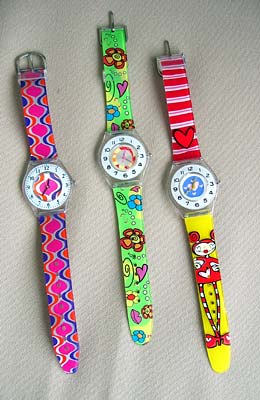 Couldn't resist these cheap watches. One for every outfit.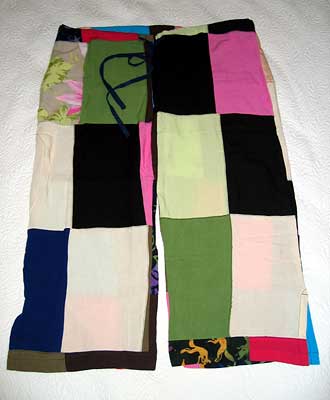 Or these crazy patchwork pants, I going to wear them to an art party tonight, with a black poncho, the yellow/fusia purse, and lime green flower watch. I'm trying for more color in my wardrobe. Do you think that will do?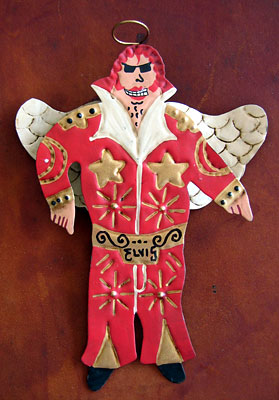 And of course for next year's Christmas tree, who could resist a fat Elvis angel. They had skinny Elvises, but the fat one was funnier.