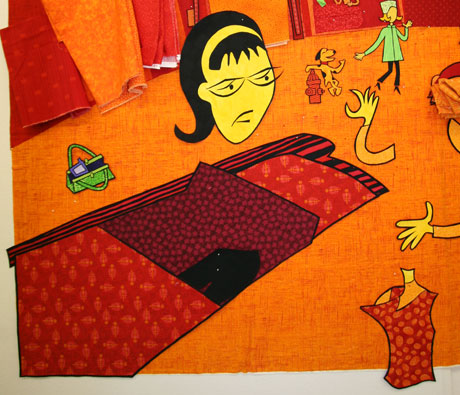 Tomorrow morning we leave to see the premier of this famous opera with sets and costumes designed by this artist and other special exhibits of his work. I'm so excited about the trip, but had hoped to be further along on this piece before we left town. Maybe the break will do me good though — I think I need to get away from these orange buildings that are driving me nuts.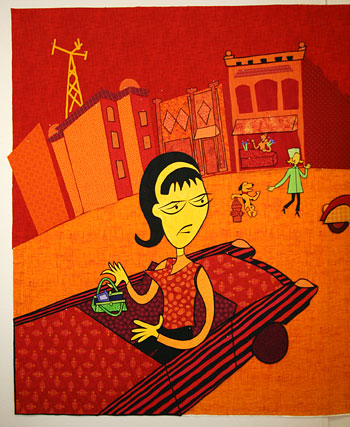 When I started the drawing for this quilt, I thought my buildings looked too blocky, so I drove around downtown doing a little lazy girl research by taking photos of buildings from my car. It was Sunday, so there weren't too many people honking at me for stopping in the middle of the street to snap a photo. Now I'm wondering if I've given the buildings too much personality, because they're taking so long to make.
Hopefully when I get home, I'll finish this up so I can start the quilting. I have new idea for this, so am anxious to see if it works. Until then, maybe we'll see some great art and get some good photos on our trip. I'm ready to be inspired!
"To make each decision during the creative activity of art making is such a mysterious act. It is impossible to even define each creative move or the decisions that take place in the art making process"– Jun Kaneko