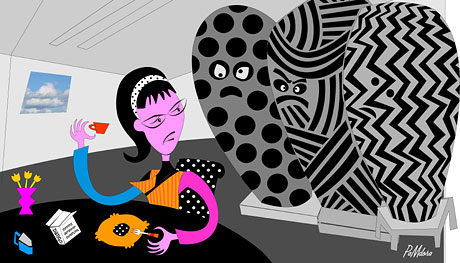 Here's a drawing I did today instead of getting my quilt ready for Visions as I should. I like getting accepted to shows, but hate having to actually ship the work. Back to the drawing though, it's almost finished except I want to put Ree and Jun in a doorway looking into the room before I send it to them.
If you can't read the small writing, PaMdora is eating from a box of "Dango – Yummy Japanese Dumpling" (a title worthy of one of my favorite bands Shonen Knife) and the big Dangos are looming over her in distress, a bit Kabuki-ish except for the guy on the end who is just sort of post-modern confused.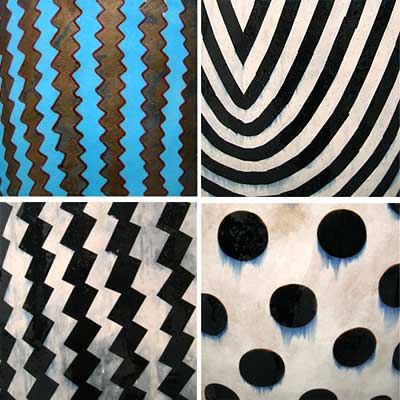 Emmie asked for more Kaneko studio photos, so here's an example of details of his surfaces. Is it any wonder I'm drawn to his work like a bee to nectar?!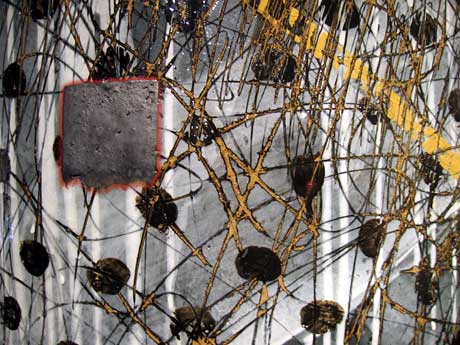 Kaneko is a master of surface design!
This head is quite a bit taller than me — silent and powerful.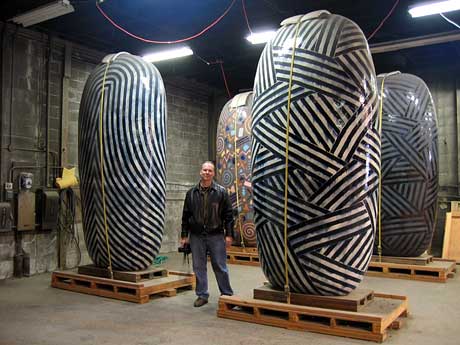 And here's some really big Dangos. Watch out Russ — I think one moved!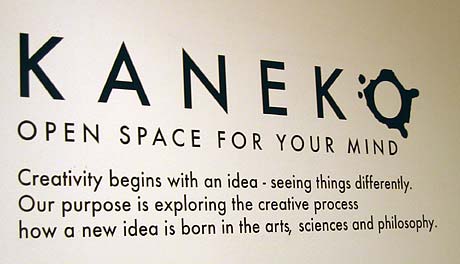 Nice studio motto, don't you think?