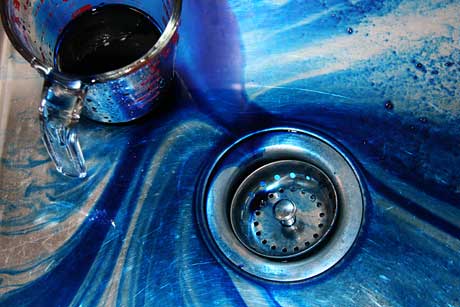 I haven't dyed anything in a long time, but have been thinking about it. I use lots of commercially printed fabric and love tone-on-tone patterns, so have been wanting to try to make my own by over-dyeing pre-printed fabrics. But the warehouse has been too cold, AND Russ bought me a stainless steel sink at an auction for a sushi bar that went out of business last fall. So of course so I've been waiting for him to hook it up.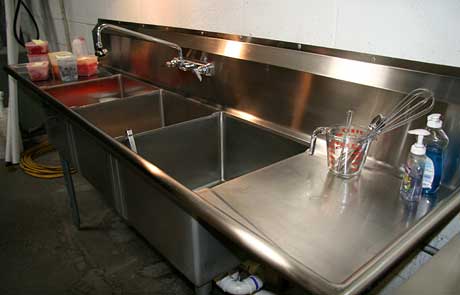 Now the new sink is installed, so I got down to business last night. IT'S WONDERFUL! I love the three deep bowls because I can do a different step in each section.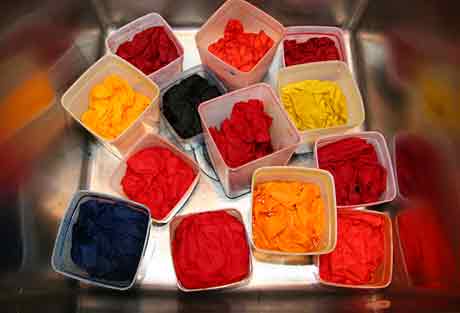 I used Melody's Lazy Dyer technique, thank you Melody! I guess I'm super lazy because I skipped one step. The only problem with the method is waiting until the next day to see your results.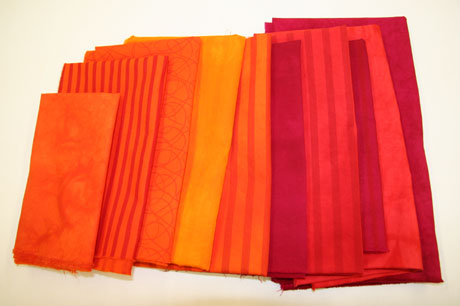 I started with oranges and reds because I want to use some for my current project. These are my first attempts that I just ironed, and the others are in the dryer. But the real reason I started this project is because I have some black and white fabrics that I want to over-dye with black for PaMdora's hair.
I'll have to check after it's dry, but I think I went over-board on the black and have lost the original pattern, so I'm reading with interest Melody's current post about dyeing blacks. Maybe I need to tone down my black with another color or shorten the dye time, or both?