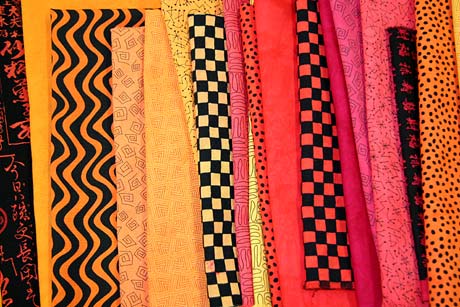 Oh my, this is addictive! I've been ripping up fabric from my collection and dyeing it in different colors, and even gone a little crazy and ordered more black and whites to dye.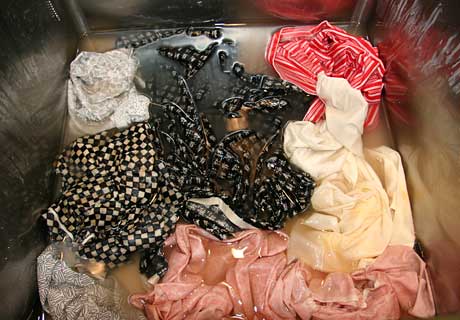 Here's what I started with, and then used different pots of yellows, oranges, and reds to dip into to create different color blends. I'm trying to do it by eyeball, since I'm not a write-it-down-and-stick-to-it person.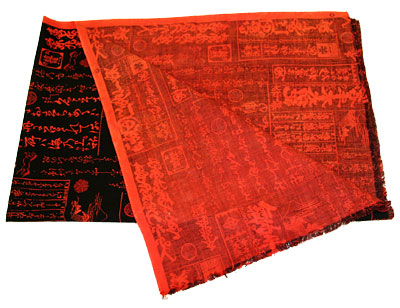 One thing I hadn't anticipated is the result to printed fabrics that usually look whitish and ugly on the back. Over-dyeing this fabric has created a really nice look on the back.