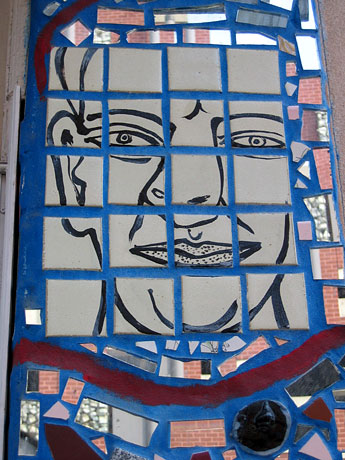 Before I left for Philadelphia, I spent hours looking up locations for all the galleries and shows I wanted to visit. But when I got there, I scrapped all my plans to stay in the hotel room, do yoga, eat salad, and get ready for another PBS interview.
After the interview the rain passed leaving a beautiful spring day. Rather than stay inside I walked to South Street to see the incredible mosaics of Isaiah Zagar.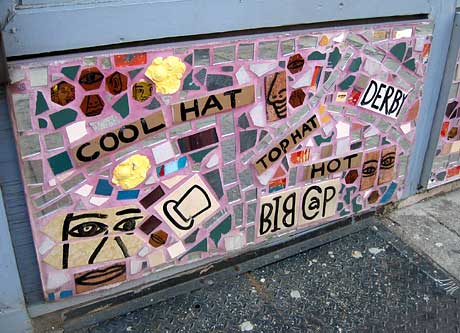 He's covered many many buildings, some two-stories high, each with a different theme. I had to admire his Magic Garden through the locked gate, but it was still worth making a donation.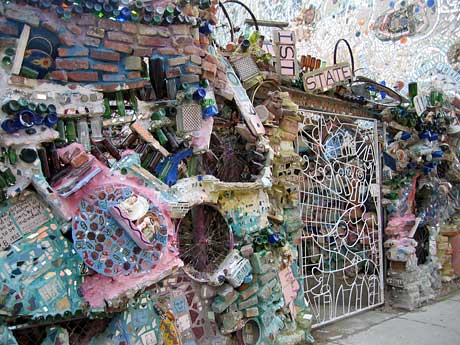 He uses all sort of crazy found objects like bottles and bicycles in his mosaics, but I love what he does with faces the most.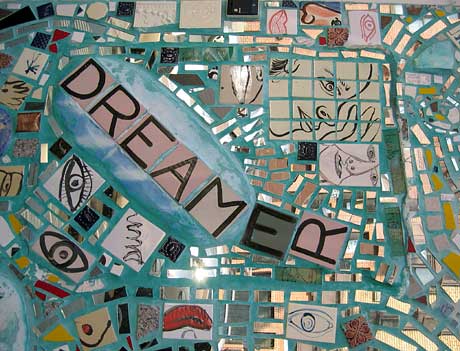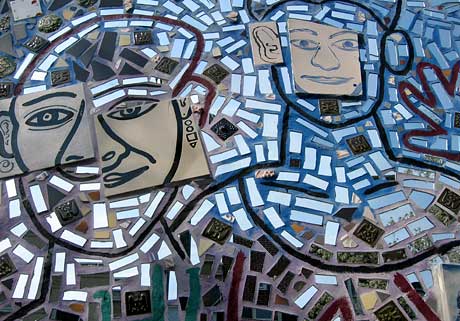 Another reason to visit South Street was for the funky shops — American Pie is a great crafts shop and look at what I bought at Dude's Boutique to wear to the AQATS reception!