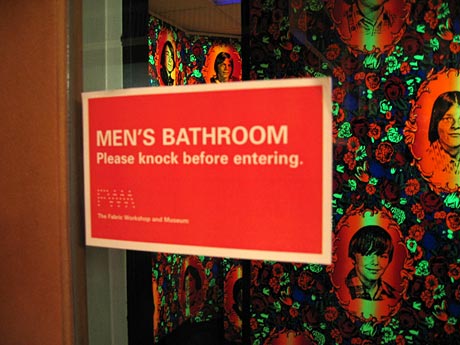 I've always wanted to see the Fabric Workshop and Museum. It's devoted to encouraging artists to explore new work in fabric and other materials, and recently they produced lots of silk-screened polka-dot fabrics for Jun Kaneko's Madama Butterfly. We got in at the end of the reception on Friday night.
Here's the best photo I took there — yes, it is the Men's room. It has a glass door so you can just see the entrance which is covered with a fantastic hand screenprint with fluorescent ink and rayon flock on Tyvek by Virgil Marti. I found the details in a big book of artist-designed wallpaper in the collection of the Fabric Workshop.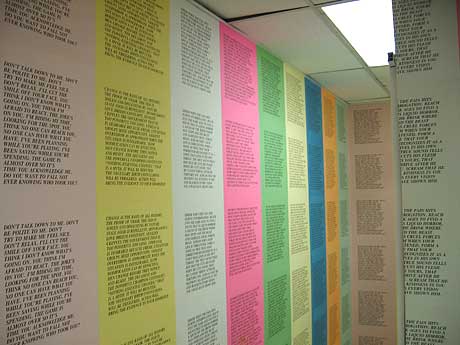 And here's the inside of the women's room. I guess they think that women need more reading material.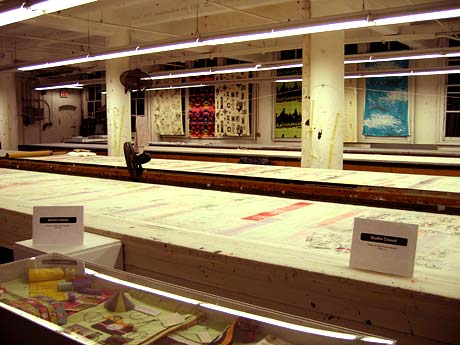 The exhibition on the fifth floor of the museum wasn't what I expected, but the fourth floor was fantastic! Look at these long (and this is just half) work tables for surface design on yardage of a major scale. Hmmh, gives me some grandiose ideas for a space in the back of our warehouse!