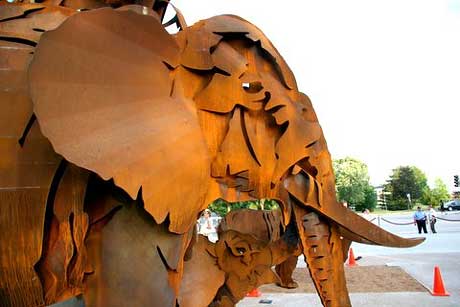 Thursday we went to the preview event for Albert Paley's new installation at the St. Louis Zoo. It's made of COR-TEN steel, is three-stories high, weighs over 100 tons, and features over 60 animals. "Animals Always" is the largest public zoo sculpture in the world and the largest sculpture in St. Louis, other than the Arch.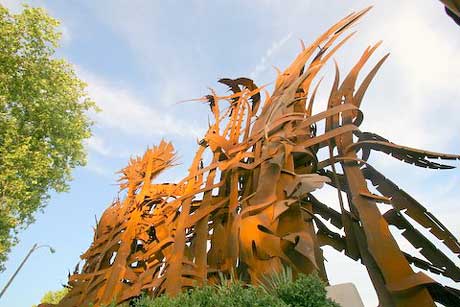 Animal-lover Thelma Zalk was touring Paley's studio three years ago and was intriqued by some sketches she saw on a wall. She wanted to buy a sculpture based on the drawings, but Albert said — You know, that's a drawing for something really big I'd like to do someday. Zalk said — I know, I'd like you to do it for the St. Louis Zoo. And so she donated a million dollars to make it happen. Amazing!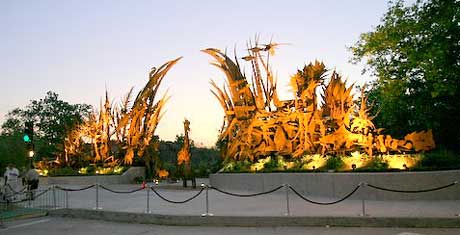 We had planned on just driving up for the dedication, but we ended up staying for a nice dinner with Albert and Frances and their staff at Balaban's in the Central West End — right next door to a place I used to scoop Hagen Daas ice cream for a college summer job. Diving home at 3:30 in the morning was a little tough, but much better than driving through road construction on I-44 the next day.