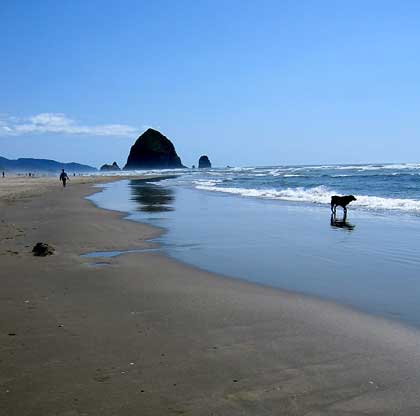 If you've been wondering why I haven't been posting lately, it could be because of a virus I caught in Oregon. Although I have tons of photos and stuff to blog about, I can't seem to get motivated — I think I caught some kind of laid-back virus.
This is Cannon Beach, one of several places I could have picked up this disease. Because of some beautiful photos of the beach on Terry's blog, (can't find that post, but check out the great postcards she's doing right now) we drove there on the last day of our trip.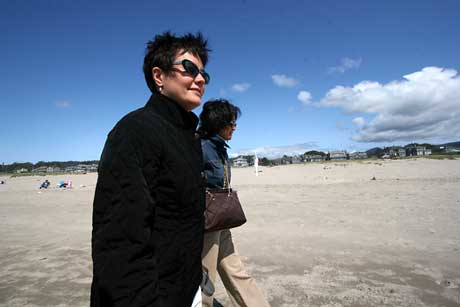 Oregon was cool in the mornings and evenings (I even bought a coat!). Although it was afternoon, the wind at the beach was actually chilly.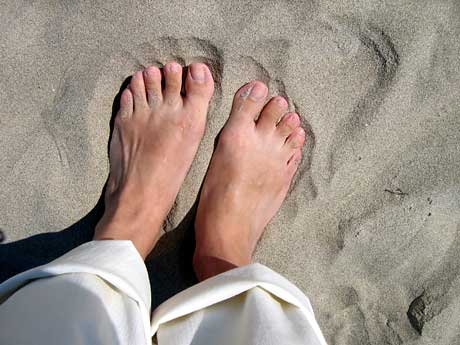 But the sand was warm and soft on my bare feet. Since we don't have beaches like this in Missouri, I had to soak up as much as I could before getting back on the plane. Now that I'm home, for some reason I'm only interested in eating salads, working out, and finding the perfect flip flops. Anyone know a cure for this?