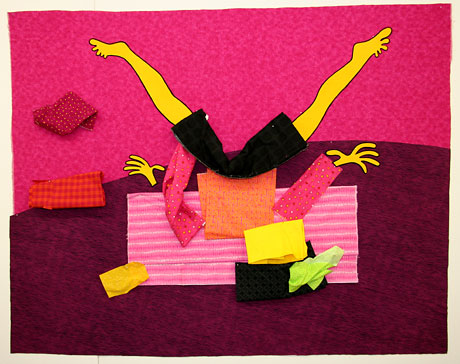 Hey, look at the legs on that quilt!! And now that I've got your atttention, I'd like to make an announcement. Denise kindly pointed out that I have done a poor job of informing people about the dates and location of my upcoming show…..
The Perils of PaMdora
Art Quilts by Pam RuBert
Dec. 1, 2006 through Jan. 30, 2007
M-F 8 a.m. to 5 p.m.
Pool Art Center Gallery
940 North Clay, Springfield, Missouri
on the eastern edge of the Drury University campus.
Opening Reception — Friday evening, Dec. 1, 7-9 p.m.
Artist's Talk — December 1, 6-7 p.m.
Now I guess I need to get busy and update my website, right?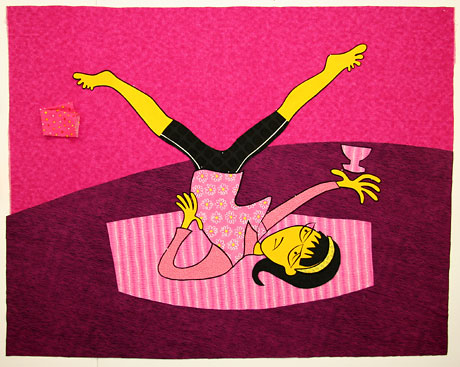 p.s. this is another quilt I'm working on in the Yoga 101 Series….The Banana Split pose, but I haven't gotten the banana split cut out yet.