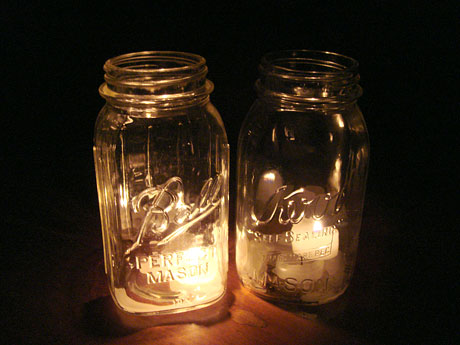 Another night without power. And the excuse to burn candles to make things romantic. At the same time, I think about the ingenuity of simple things, such as putting a string in wax to burn and make light for a whole evening. I think we often take what we think are simple technologies for granted. But to invent such a thing before it was common probably made major diffences in world history.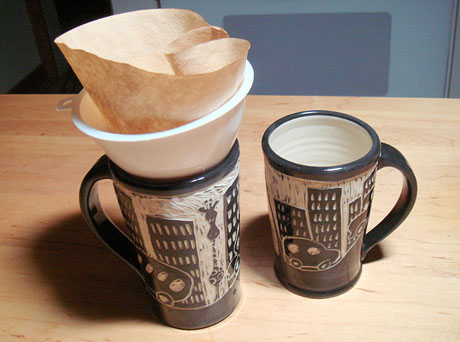 I discovered something important today — how to make a cup of coffee without a coffee-maker. I found a funnel, lined it with a coffee filter, and poured boiling water through it to make a good cup of coffee! yay — the first few tries were not so good, because I was used old pre-ground coffee. Then I got the chance to try to some better pre-ground coffee beans, and Success!! Especially after adding the cream that's been sitting out on the porch.
Luckily we have a gas stove-top so we can cook and boil water. Luckily also, I have some talented friends who make hand-carved coffee mugs with things like giraffees and little funky cars on them, because I truely believe, even if you're roughing it, you should do it in the artistic style in which you are accustomed to.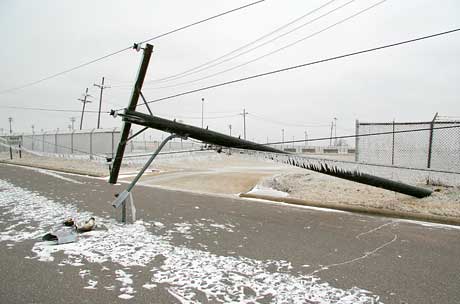 Not much luck at the studio, however. We returned today to find the power company's efforts in vain. Three power-poles have fallen over…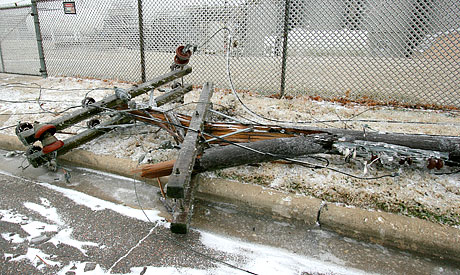 and crashed terribly. Several more poles are tipping dangerously.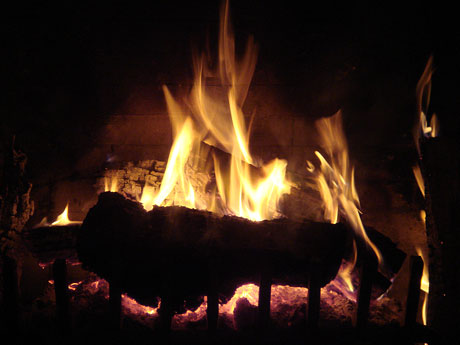 I hope to get more photos of the trees that I saw today. But tonight we'll sit by the fire and try to re-charge for tomorrow, when the temperatures will be even lower. Thank goodness that we have a big fireplace to dry and burn wood.