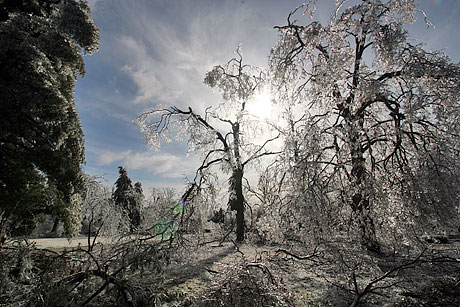 Another day breaks in the crystal forest. Meanwhile, news from the inside isn't good…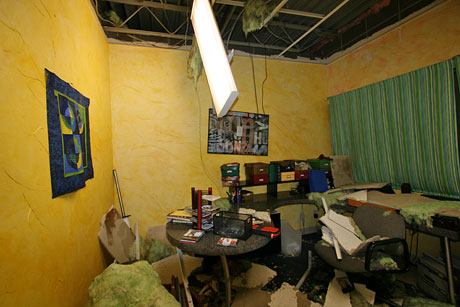 Even though we've been running generators around the clock to keep things above freezing, the 4 degree weather for two nights in a row with no power got us. The fire sprinkler system in the ceiling at the studio frozen and exploded when the power came back on Wednesday night, sending thousands of gallons of high-pressure water everywhere. Luckily a City Utilities worker saw water pouring out of the front door, and was able to turn the water off at the main.
The offices and front warehouse were flooded with six to eight inches of water so everything on bottom shelves and in all my files drawers is soaked. The worst place the water exploded was right in the middle of our photo and slide room. See that black hole where the light is falling down? That used to be the ceiling.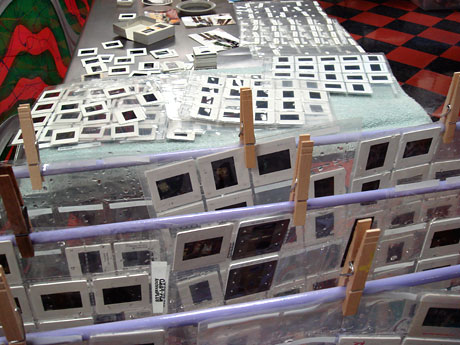 There's nothing like opening drawers and seeing a lifetime of slides floating in water, not to mention all the family and wedding photos albums I was storing in that room. And camera and video equipment. So now we're working around the clock to control the damage. This is the photo and slide triage room.