PaMdora's back!
Maybe not in full strength, but she's getting there…
In cleaning up my hard drive, I happily found this old template for the blog. It's a couple of years old so it doesn't have my blog links, but it will do for now. However I wasn't too worried about recovering it because I've been working for a couple of weeks to learn WordPress.
So far I've created this new site for my group Uncommon Threads using WordPress. I hope the members will be able to use it to publish their own art. And I converted another blog RuBert Studios to it. I've been trying to get the courage to tackle PaMdora's Box. It has over 300 posts, and seems like a lot tougher nut to crack.
The reason I was cleaning my hard drive was a package that I've been anxiously awaiting has arrived.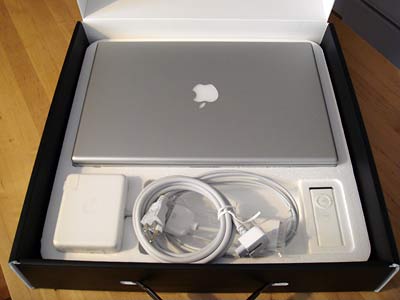 I've never really been a Mac person, but disaster struck our studio and several computers needed to be replaced. After shopping around for a month, I decided it was time to make the leap. Don't worry Windows-lovers, I'm still a fan too, and if Russ works the same magic on this laptop as his did on another, I'll be running Windows in Parallels. Because I just love Picassa and can't give up a few other favorites.
We've always seen technology as something to help us in the wild weird art world, and there's nothing like a little trama to make you re-think, re-group, and recharge. Besides, how can you not love something that is packaged so beautifully. Can you believe that's the styrafoam under the computer?