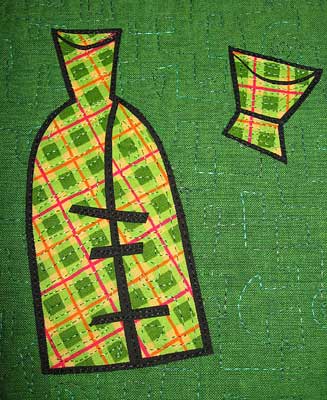 Our local PBS station replayed The Art of Quilting yesterday at noon, so Uncommon Threads had a lunch party celebrate.
Our newest member Christine hosted the party and made okonomoyaki which is a family-style Japanese dish, sort of like a big pancake filled with cabbage, meat, and shrimp, and topped with okonomoyaki sauce and nori (seaweed).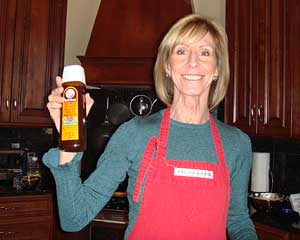 Since she was preparing Japanese food, I brought saki for a little toast. Didn't get many takers on the saki, but the Asahi in bottles was popular.