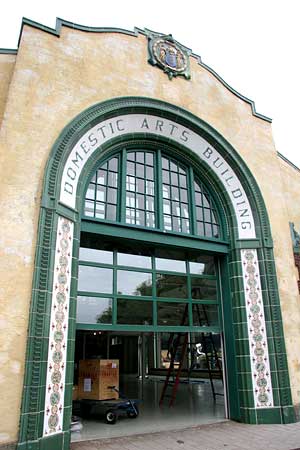 Remember last spring when I was posting a lot from the Grounds for Sculpture, that place with the gorgeous galleries and crazy peacocks running around on the lawn?
I probably wouldn't be exhibiting there, except that I used the dreaded Q word during Russ's installation for his group show last spring. When I said something about my art, the curator said, Oh, I didn't know you did art also.What do you do?
Quilts, I said, contemporary cartoon-like quilts. And she was interested, because at the time she was looking for artists whose work derived inspiration from the "Domestic Arts." This is the name of the second indoor exhibition space at Grounds for Sculpture, which was founded on the grounds of the New Jersey State Fair. So I made a fabric portfolio and sent it to her…
2007 is the tenth-year anniversary of Grounds for Sculpture, and to celebrate this, the curators put together a show called Reminiscence. When I saw the lineup of other artists, I was a bit intimidated, but GFS picked eight of my quilts for the four-month exhibition.
Some of the other artists include Lia Cook, who I just saw a piece in the latest FiberArts magazine, and Leah Poller, an artist and curator who has done the One Hundred and One Bed series. There's also Jil Weinstock who does amazing things with zippers. And I was a little disappointed that Karen LaMonte didn't end up part of the show — I really wanted to try on one of her glass dresses.
But I just now learned that Susan Taylor Glasgow — sewn glass artist, will be part of the show, and holy cow! She's from my home state, only about three hours drive from here! It's a small world indeed.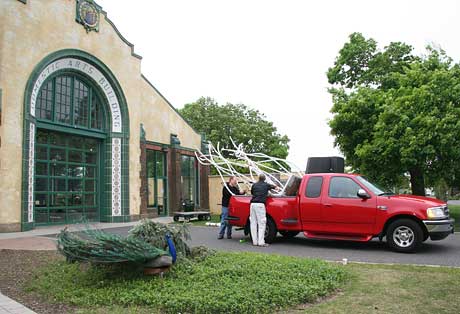 The exhibition opens May 12 and runs through September 23, 2007.