It was a beautiful weekend here. There's nothing like few sunny warm days to get your spirits up. Over the weekend, we had the old roof completely torn off of the front part of the studio, since it had been damaged by the ice and extreme cold during the January 07 ice storm.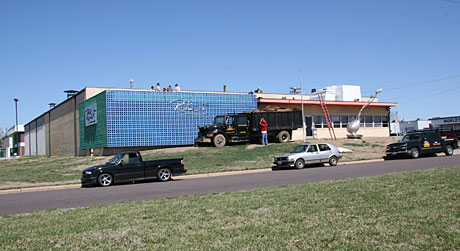 It was quite an ordeal — noisey, and a real mess, but I was totally happy with thoughts of getting the front offices sealed and dry, so we could start the interior repairs. Happy to say, "goodbye old roof," as it left in truck for the dump.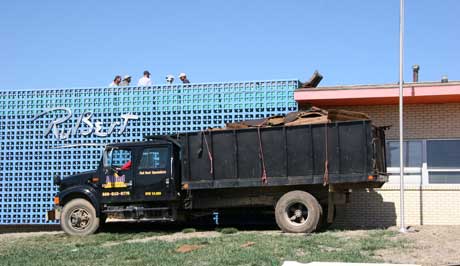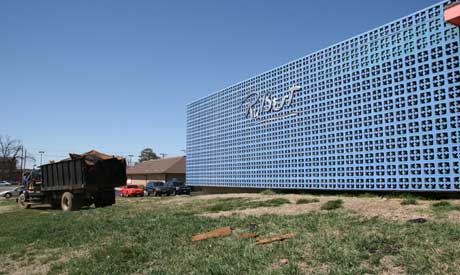 But now I'm in a total funk because it rained about two inches this morning, and water came in everywhere, even places that hadn't leaked before. Apparently they weren't done sealing all the seams and trim on the new roof before the rain hit. It looks like it's going to be long, wet spring.