Well, at least my fabric didn't get wet…. It would have be heck to wash, dry, and iron all this again.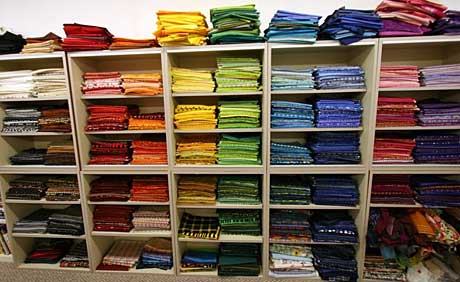 Thanks for all the votes in the FiberArts magazine studio contest! FiberArts emailed me that I won in the Best Stash category. Actually they're the ones who made up the categories based on the submissions I guess.
They've asked me to write a small tidbit for an announcement in the summer issue. Although I wrote poetry in a former life, my stash is not something that I wax poetic on. But I finally thought of something and sent it in. We'll have to see if they use it…
Seems like I've been doing lots of writing these days. Here's a post I wrote last night for my local group blog.
Beside writing, these days I'm also trying to learn lots of new software, and it's making my brain sore. I got a new RSS reader called NetNewsWire for the Mac that I really love. Now I'm better at staying caught up on blogs. Also, I love this MacJournal — it's great for organizing all different sorts of information, and I understand they're going to come out with a WinJournal.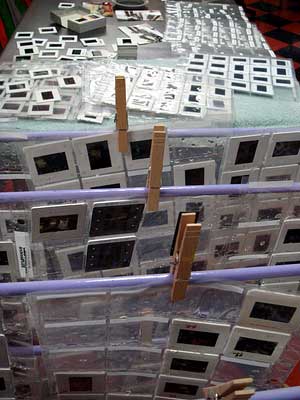 Photo organization systems are what's really giving me a headache though. I still love Picasa, and it's running great in Parallels. But because we have approximately 2000 slides and 4000 photos that will have to scanned and organized, I've been test driving Aperture and the new Lightroom. Each has something good, but I wish they'd get married and have a baby, because I'd really like a hybrid of the two!