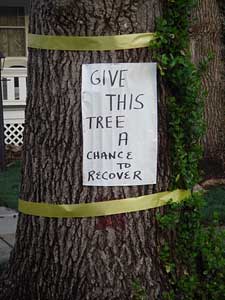 You wouldn't think it, but this newspaper headline is enough to strike fear in the hearts of homeowners, because it mean the end of free city-pickups.
In a terrible ice storm last January, branches cracked and trees fell everywhere in my neighborhood. And this is a neighborhood that loves its trees, so we've got an especially lot of them.
For the last two months everyone has been piling the debris in their front yards, waiting for the FEMA-assisted city pickups. I think it's going to cost the city 24 million dollars to pick it all up.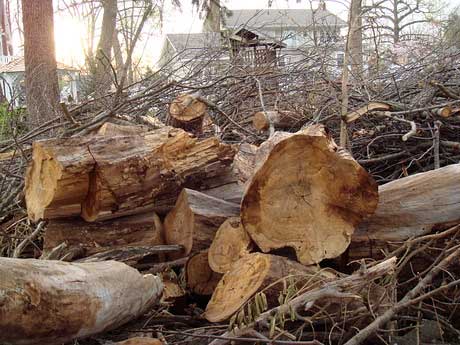 For a month you couldn't see the houses because of the huge beaver-like piles of debris. Unfortunately, we're on a private street, so we don't get the free pickups.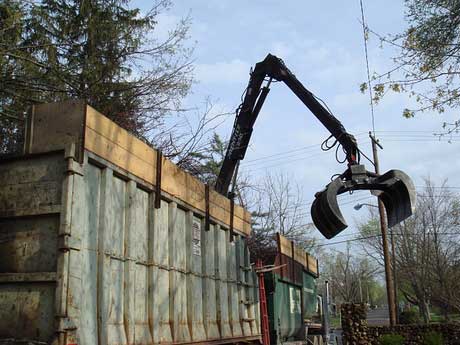 We're at the mercy of all the storm-chasing tree companies from all over the country that flock to the lastest disaster site. I was tempted to use The Lawn Ranger because I like his name, but instead we've been hauling stuff to the burn site on a trailer for weeks.
Having a new pair of red galoshes makes working in the yard more fun. And stylish. And now that the grass is greening and spring is springing, it's even better. Even the baby trees are starting to sprout eggs.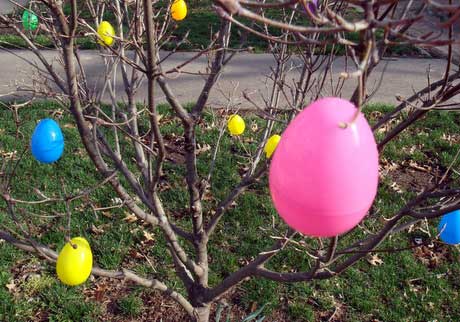 But we're all still sad about the fallen giants that lay around everywhere. I was riding my bike, and spotted this unusual one in a neighor's lawn.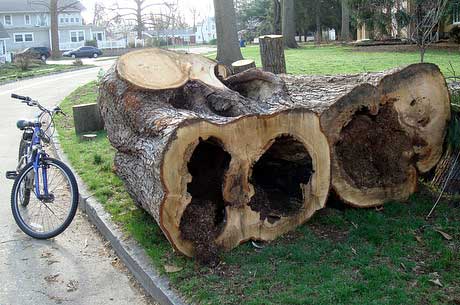 A couple of days later, I got home and, "Hey honey — Look what the cat dragged home!"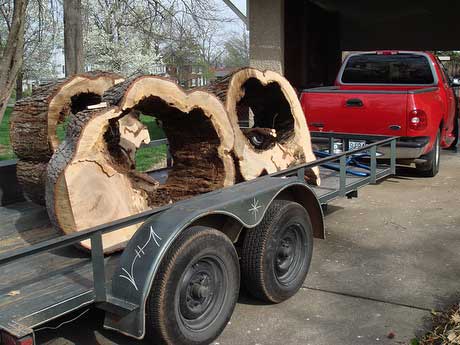 I guess this artist who lives at my house saw the giant and decided to save a slice or two, probably for some mysterious sculptoral project.