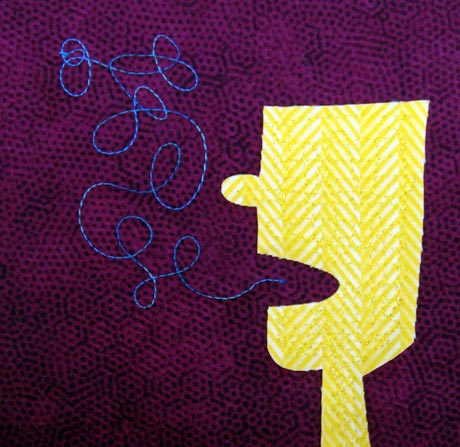 Sherrie asked what I meant by "Artist Statement" in the last post. It's not a silly question — I didn't know what one was before I started entering shows a few years ago. But you get asked for them a lot, sometimes in the entry form, or later, if you're accepted into the show. There are also lots of other ways to use an artist statement.
I like what Ariane Goodwin says about it, "Most importantly, an artist statement enriches an artist's connection to their work….Understanding and naming what we do through language is not to have the beauty or mystery dismantled; though, as artists, we often fear this." Alyson B. Stanfield also offers an e-book and consulting on her website to help you write one.
Usually they're short, but I just entered a show that allowed an artist statement of up to 500 words, so I used them all. I'd been writing stuff on planes for the last month, so I had lots of words to choose from. Planes are a good place to write stuff you've been putting off, because you're trapped, there's no escape!