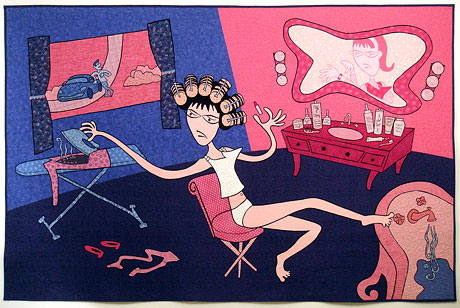 Finishing the quilt is pretty easy after quilting it. It only takes me about an hour and half to sew on the binding which acts like a thin frame around the image. This is called Late Date, and it's 52″ by 80″. I'll try to put it on my website soon, which I've been working on an updated version for over a month.
Funny how certain themes repeat themselves in my work. About twenty years ago, I did a picture story book that revolved around a group of pantyhose dancing a ballet in a grocery store, and they looked an awful lot like that pink pair laying under the ironing board. I guess pantyhose is just one of those things I love to hate!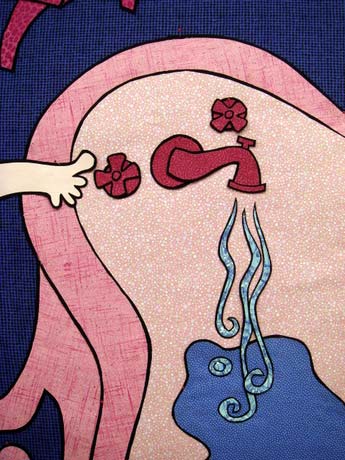 Here's a closeup of one of my favorite parts before I quilted it. You may not be able to tell but the water cut out of fancy floral fabric. I don't often use flowery prints, but I just love the idea of turning on the tap and having flowers stream out.