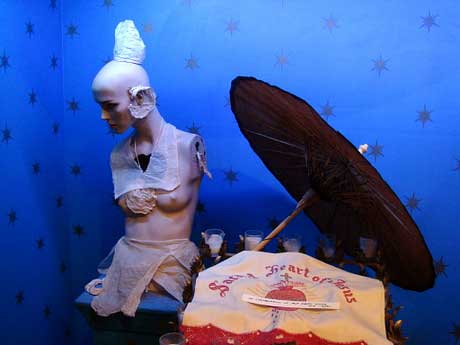 While in Chicago, we had some time to visit our friends Mary and Charlie at the Wood Street Gallery. It's a beautiful old house that once had three bars and a bowling alley in it, until Mary enlightened its interiors and garden with her unique artistic expression.
The gallery is now open only for private events, and houses mainly Mary and Charlie's art and studios. Most interesting I found was the letter-press studio that they've created, combining an antique letter press with modern technology.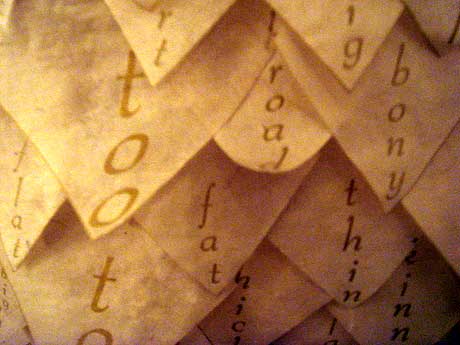 Mary O'Shannessy combines her printing, words and paper into sculpture, which right now is taking form in a series of figurative sculptures that deal with themes of self-image and the element of chance in one's life.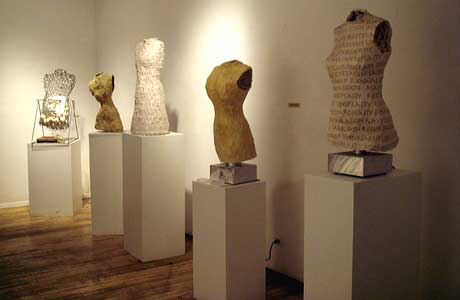 Both Mary and Charlie are collectors and productive artists who are currently exhibiting work in many venues, so there's art in every nook and cranny of their space. Even the printer-ink-swatch-test board is a work of art. Hmmm, looks a bit like a quilt?