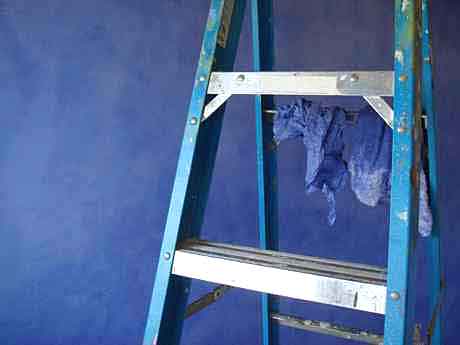 I won't pretend that I've been painting all this time. Actually I've been away working on a collaborative project that I'm not ready to talk about just yet, so it was only yesterday that I picked up a paintbrush again.
This is the studio lobby that's now blue, and my some of my favorite tools — the terry towel and the lowely plastic shopping bag. If you use a shopping bag, remember to cut of the printing (because the ink can transfer to your paint) and the handles (because they can leave funny marks.)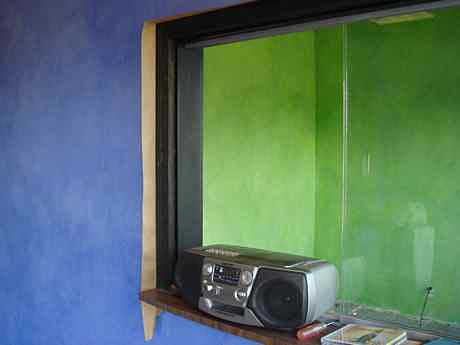 This crazy little window between the lobby and next room, I've never liked it. But now it's kind of nice because you see the blue against the green. It's a lot better than the brown that used to be here.