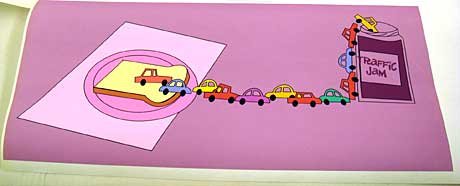 Doesn't it get you down sometimes — bills, phone calls, business, legal mumbo-jumbo, everyday get-under-your-skin, little pesky stuff? I'm about ready to punt the business of art, and just make some ART!
or toast, whatever comes first.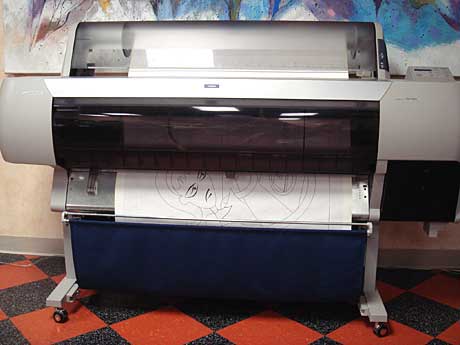 Can't help myself, but everytime I finally get a drawing ready and it starts to come out of the printer, I get a thrill seeing it big for the first time! I cooked up this idea on the way home from work one day, stuck in a 106 degree traffic jam.
This is the first big thing I've tried to print since the ice storm, so it was an unpleasant day of trying to find paper that wasn't water-damaged, cleaning up the machine, and trying to get a new computer to talk to it. I'm not good at that kind of stuff, so fortunately Russ helped me out. In the end it was worth it.