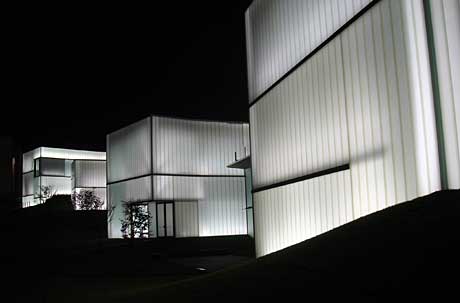 We're just back from Kansas City and the new Bloch Building, the long-awaited addition to the Nelson-Atkins Museum of Art. Steven Holl is a genius! The addition was so much more wonderful than I expected. As this New York Times review reports, much of the enjoyment of the building comes from the changing light of the translucent building throughout the day, but most dramatic was the late night view — although it would have been much better if the Henry Moore sculpture walk had also been lit for a night-time stroll.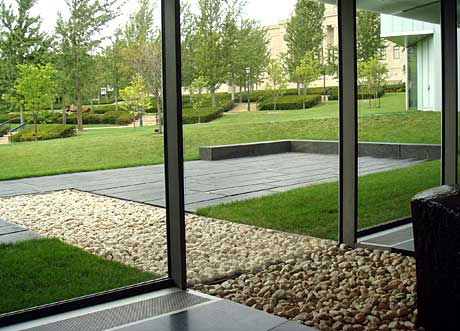 What's also great is the play between interior and exterior spaces like this section of the Noguchi gallery. What you may not realize at first is big chunks of the museum are buried underground, so you can actually go out a door, around a path, and next you're on the grassy roof-tops of this gallery looking out over the sculpture garden and Kansas City below.

The Bloch Building juxtaposes the classical architecture of the original musuem, but the best part, in a time when some trendy museums are made more for the architecture and less for showing art, the Bloch Building shows the art admirably.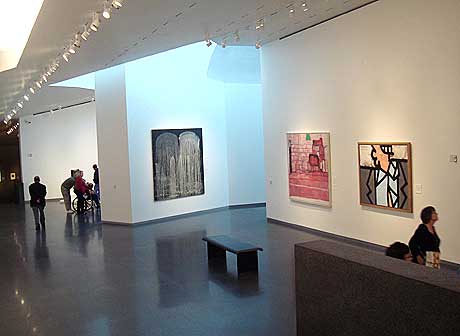 For more amazing interior photos, go to this Inhabitat article.