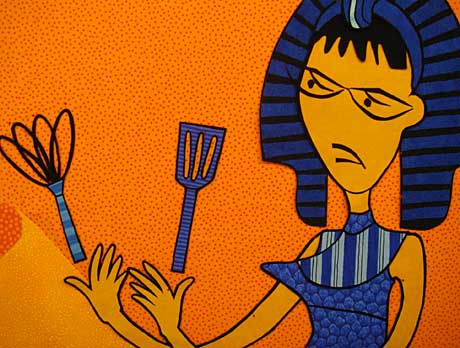 PaMdora, CleoPaMtra, or Nefertari?
I'm having way to much fun with this quilt, considering I'm on deadline and have only be able to get into the studio a few hours each afternoon. The Egyptian head dress was hard to make, but still, too fun! Maybe it's because I've always had a fascination for Egyptian art.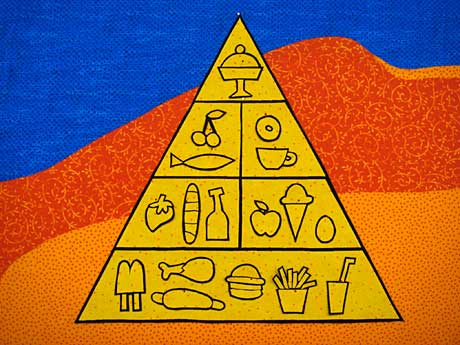 Here's the new food pyramid. And since I was concerned as an icon, it may be only a national convention, I've thrown lots of other icons to boot. What could be more universal than food itself? On that note, it must be time for a snack….I think there's some ice cream in the freezer.