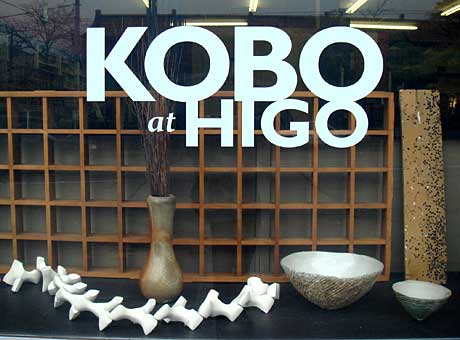 Kobo at Higo was my favorite stop on the last trip. Located in an old Japanese department store in the International District of Seattle, it's named for the Japanese word kobo meaning "artist's workspace."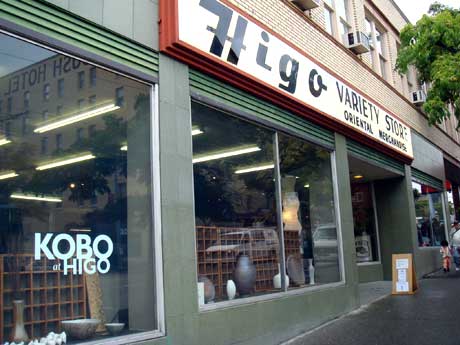 The Kobo gallery features an eclectic mix of changing exhibits of Japanese and Pacific Northwest fine craft (although I also saw some New York artist's ceramics on the shelves), traditional Japanese merchandise artfully arranged, contemporary stuff like UglyDolls, and great kid's books. They have a display of old Japanese folk toys, and when I peeked behind the partitions that said "employees only," I could see all kinds of Japanese tins and merchandise left from old times.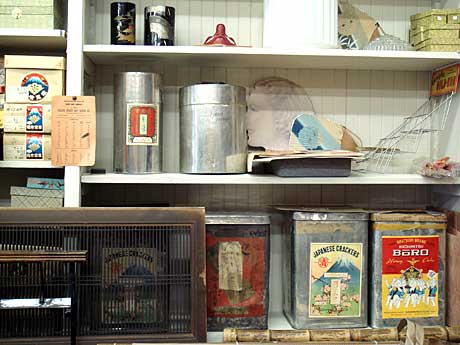 The whole place filled me with a kind of quiet reflection on the history of the Japanese-American evacuation during WWII, and a nostalgia for my great-uncle's pharmacy in old Japan town in San Jose. Adding to that feeling, around the corner is the Panama hotel, now tea shop, that features photos of Seattle's Japan town of the 1940's.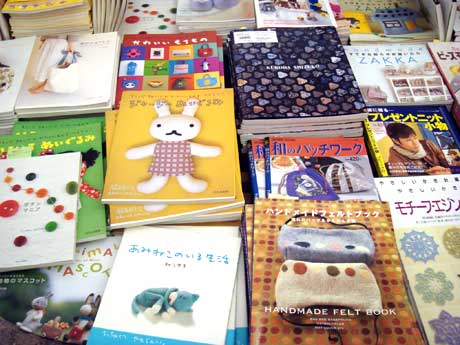 Just two blocks over is Kinokuniya bookstore in the Uwajimaya village — a great place to immerse yourself in Japanese art and craft books and all those funky Japanese stationery supplies.