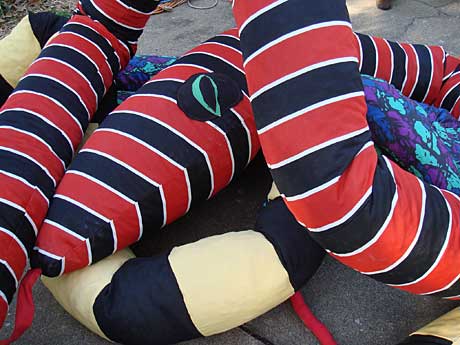 We're getting the snakes out for Halloween this year. I made these a few years ago — not sure what inspired me to create 30 foot long snakes but I guess living with a sculptor makes me want to work BIG. They are stuffed with foam packing peanuts, so they sound a little crunchy.
This year's Halloween theme is KaBOOki: the HAunTed SusHI BaR. On the menu: squirrmy wormmy sushi rolls, miserable miso soup, Frankenstein tofu, ghastly green tea, and whatever else I can cook up, hehe.
Just kidding, we have lots of candy for the kids. LOTS of candy — we'll probably get 500+ kids if the weather is nice. More pix later!