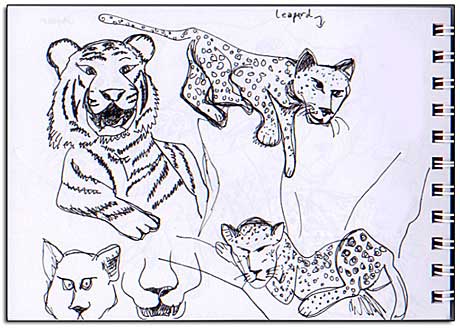 Russ upgraded my Mac to the new Leopard operating system, so I've been drawing that and all the previous big cat OS X operating systems.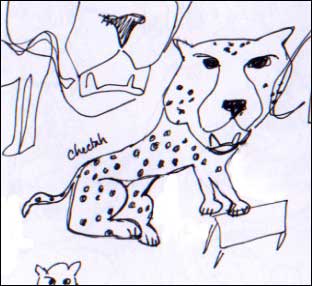 The biggest change so far I've noticed is in my mail program — lots of improvements such as a built-in to-do lists that links directly with my calendar. Maybe now I'll get more stuff done.
Also my dad told me about Cooliris, a free extension for FireFox, and I used it a lot looking up photos for my big cats drawings.