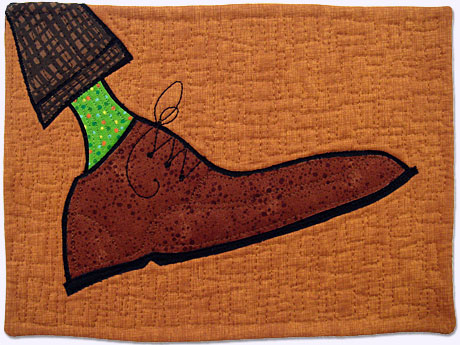 I've been doing some small experiments lately to more closely bridge my drawing and work with cloth. This is a shoe I sat next to at the Bemis Center art auction a few weeks ago, a great place to see and draw lots of characters.
Based in Omaha, Nebraska, the Bemis Center is an artist-residency program in a historic downtown building with great galleries for exhibitions and community out-reach programs, and right across the street from Jun Kaneko's studios and upcoming creativity museum ( a link to our visit there last year) and (and day two.)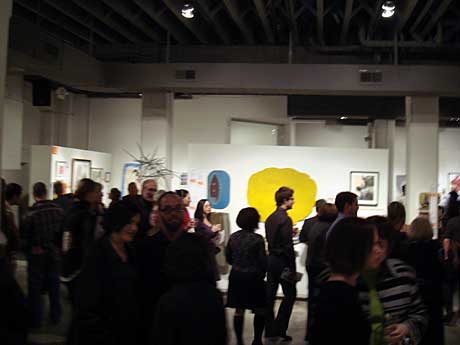 The art auction was the slicked operation I've seen in a long time. It was packed, there was great food, open bar, and three sections of silent auctions, a buy-it-now room, and the live auction. It's well supported by artists, because the artists can set their minimum, get 50 percent of the selling price (same as a gallery), and the Bemis provides education about the artist and unique creative experiences for many.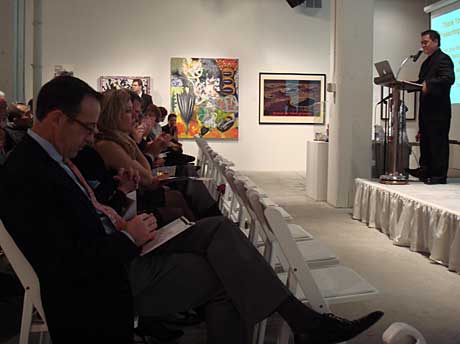 Of course the top dollar part was the live auction. If attendees wanted to keep the party going, they could stay noisy in the buy-it-now room, and still watch and bid over a big-screen closed network. In fact all the key staff were wired for communication, and before the end of the night, the silent auction items were labeled and bubble-wrapped for taking home. (update: just found out the auction raised a whopping $440,000!)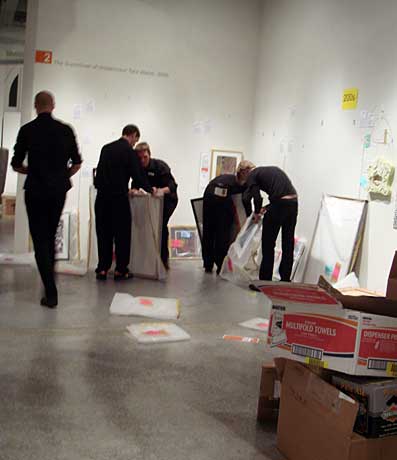 We bought a James Surls linocut, and something really big that we're going to have fetch with a truck, so more adventures coming….Thanks Russ for the photos. Since I was so busy drawing, I didn't have time to take any myself, except for this one. Uh, make that a truck and a trailer!