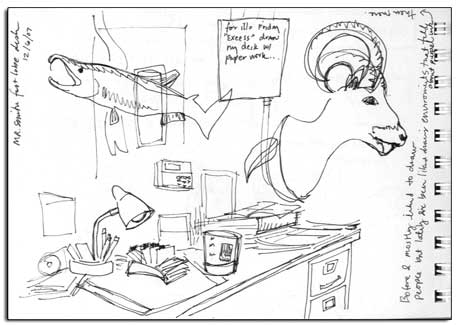 The other day I was getting the oil changed in my car (finally!) at a quickie shop near my house. The office next to the oil-change bays was an interesting place to draw — lots of bizarre stuff, especially the strange animal heads mounted on the walls above the office manger's desk.
The desk reminded me of mine, in need of some really good house-cleaning (I'm working on that — more on that later) but the creepy atmosphere of the staring animals juxtaposed against the grungy accounting shop was definately not my aesthetic.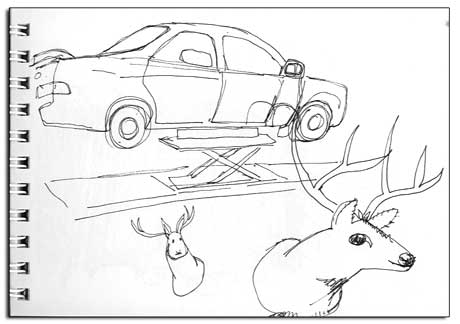 It reminded me of something Robert Genn sent out in one of his email newsletters awhile back — that he used to look for good scenery to paint, then found a place to sit. Now he just finds a comfortable place to sit, then looks for a subject. I think I'm starting to really like that idea. For all the oddities, Mr. Smith has some comfortable chairs in his shop. And coffee.