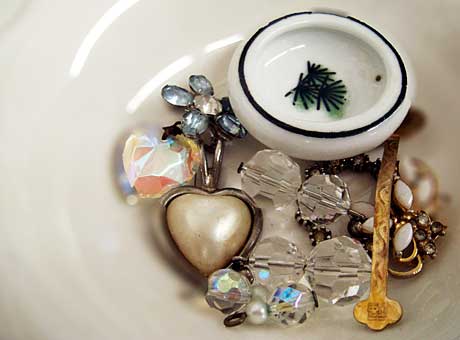 Thanks for the great comments on my last post about Simplify or Play as a key word for 2008. You all gave me a lot to think about.
Another word I've been considering is Focus, because lately my brain has been feeling like a big gnarly hairball. In yoga it's also called a Monkey Mind because it jumps erratically from one thought to the next.
Here's what these three words mean to me in regards to creativity and art for 2008:
Simplify: Get rid of the clutter, physically and mentally. There's too much clutter around here, in my studio and house, and it's weighing me down. Streamline work-flows, and cast off self-doubt.
Play: Make time to experiment, try new things, and have fun. Don't worry about what people will think of the art, because when I'm working intuitively and with joy is when I'm at my best.
Focus: Shut out distractions, especially those over which I have no control. Set aside quiet time to finish projects and wrap up loose ends. Get it done.