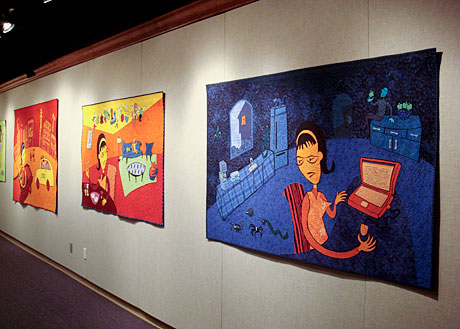 Contemporary Art Quilts by Pam RuBert
January 22 – February 13, 2008
Driskill Gallery
Jester Learning and Performance Center
Southwest Baptist University, Bolivar, MO
Gallery hours: 9:00 a.m. – 4:00 p.m., M-F
Gallery Director: Dianna Callahan 417-328-1651
Although it was short notice, I was happy to be asked to do this one since I hope to have more solo shows in the future. It's a beautiful gallery adjacent to the fine arts department and inside a performing arts center.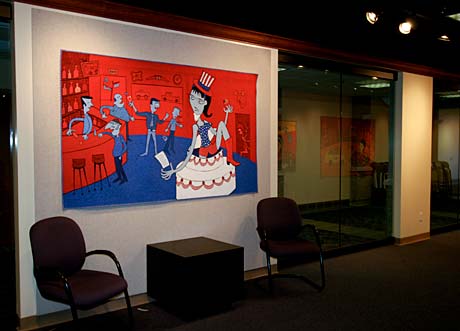 The gallery is sort of an L-shape configuration with glass walls on one side — allowing visitors to the performing arts center an almost full view of the artwork when the gallery is locked after hours.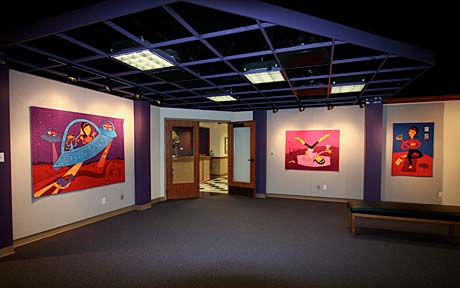 Looking at Deidre Adams website yesterday made me realize that websites are wonderful for show for showing art, but seeing a photo of a real-life installation can re-frame how we perceive what we're seeing in an internet gallery. Scroll down to the very bottom photo of this series to see one.