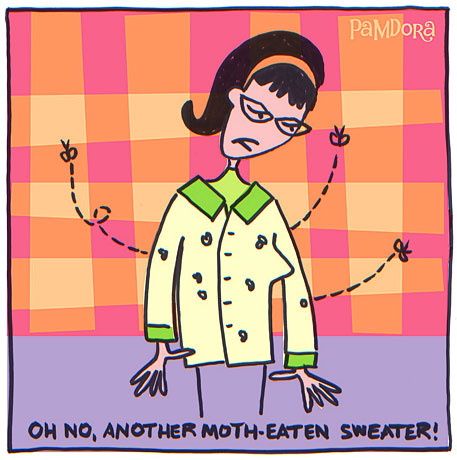 I did this drawing using a Tombow acid-free black brush pen. I also tried with several real brushes with ink, but the brush-pen was so much easier. I've been practicing drawing with a brush and watercolors lately because I love this guy's style, and he draws a new cartoon everyday!
Just out of curiosity, what do you like better – crisp computer lines or hand-drawn brush lines?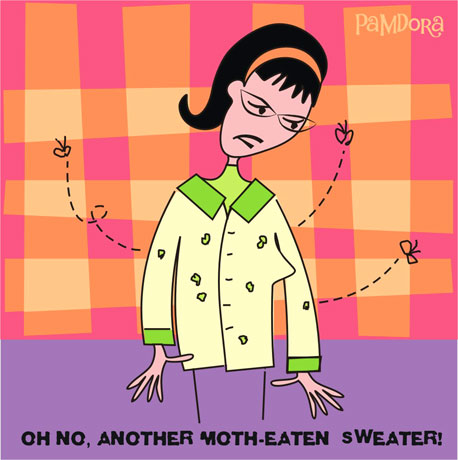 And stay tuned for the next episode of the Moth-Eaten Chronicles….