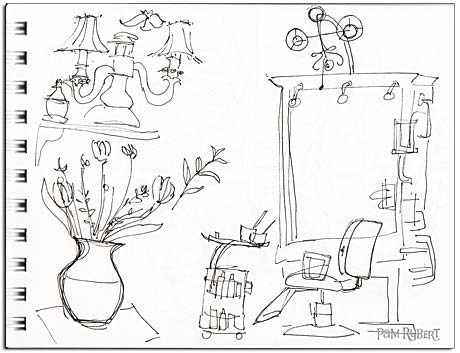 I finally realized that my constant obsession with trying new hair salons is actually research. This weekend I visited a place called Mojo Pie Hair Salon that felt a little like walking into a Tim Burton goes to New Orleans theme, and had plenty of time to do these ten pages of sketches while getting a new stripy attitude on my head.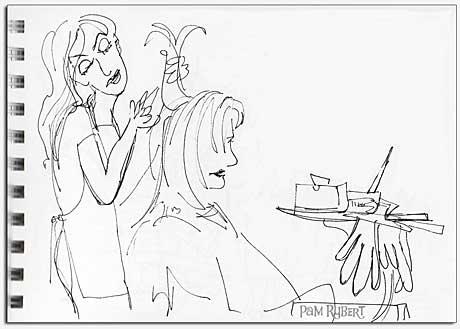 It's tough to draw people in motion, but sharpens the senses and makes one more observant. I came away with a lot of visual information that I probably wouldn't have noticed otherwise.

Someone asked about my sketchbooks. I often carry a small moleskine, but my real favorite is this sketchbook by Clairefontaine (read some interesting trivia about the French company here — talk about archival! I love the story of Frankie T.)
The sketchbook fits in a medium-sized purse, and has nice white paper that scans very well. And it's cheap, four bucks at my local National Art Shoppe.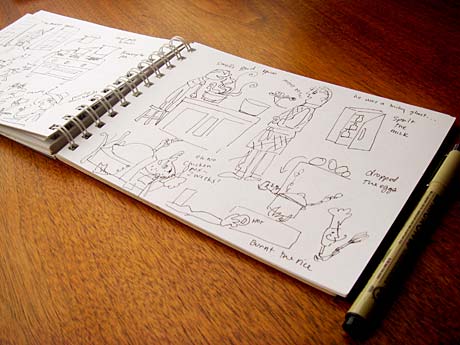 Plus, it's landscape. I have a theory that some people see the world in portrait and some in landscape orientation. I definitely see it in landscape. How do you see the world?