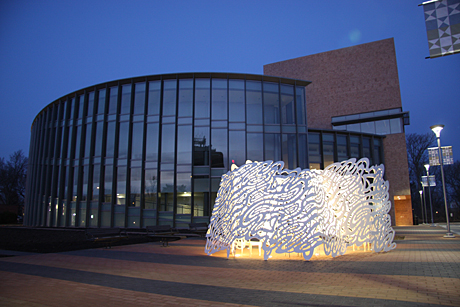 While in Lincoln, I was able to sneak over to the new International Quilt Center and Museum very early in the morning before the sun rose, because I had heard the new sculpture in front of the building was beautifully lit.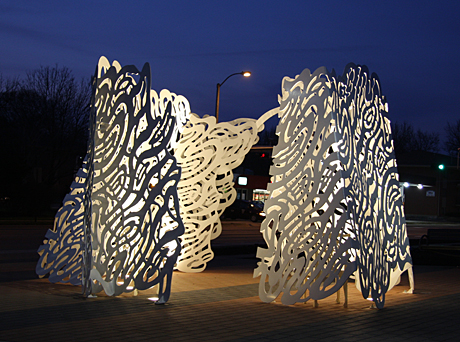 The sculpture by Linda Fleming is called "Reverie" (daydream) is wonderful to walk around and through — lots of different viewpoints and even some matching fantasy chairs inside the structure.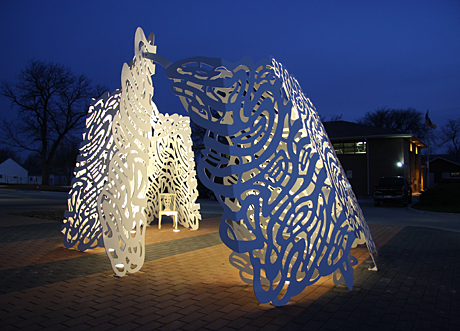 The museum itself is another work of art designed by architects Robert R.M. Stern of New York. The wall of glass front facade wraps about interior gathering spaces, exhibition rooms, and will house the world's largest collection of quilts. Currently and through the summer exhibits include: Quilts In Common from the museum's collection and Nancy Crow: Cloth, Culture, and Context which traces the development of Nancy Crow as a studio artist.
Lisa and I also got a chance to see another beautiful exhibit of quilts by Michael James in Lincoln's historic Haymarket District. You can see a slideshow of James' "The Life in a Day" series of quilts based on abstracted photographic imagery on the Modern Arts Midwest gallery website here.