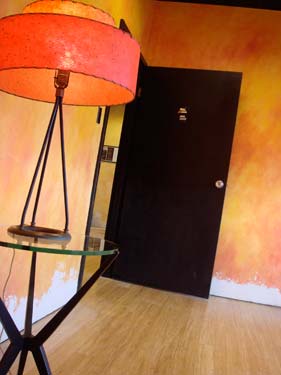 Here's the retro red lamp I found at a flea market yesterday. As the new bamboo floor goes in, I'm getting more and more excited about the possibilties of the new aesthetic that we can play around with in our front offices.
My office is finished! because the floor guy was a real sweetheart and agreed to work all weekend to try to finish up.
Now what to do with the walls? As you can see, the bottom of the walls have been patched after damage from the flood, but the color is the old style. We were thinking white walls, but that may be too bland. Also the doors have to be replaced.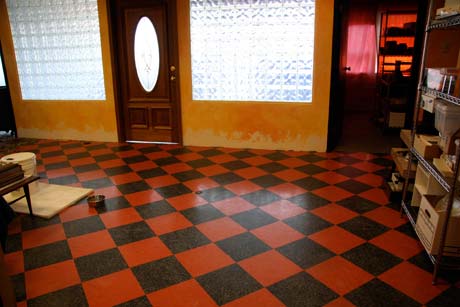 In case you don't remember, this was the old floor before the floor machine crunched it up into little bits. Pretty active, that's why the intense wall colors.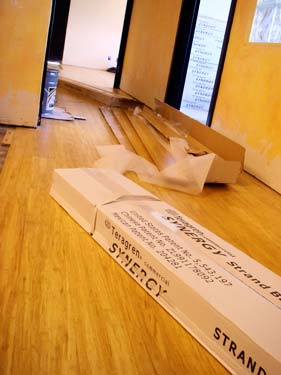 I'm loving this new floor and have been walking around in my socks and sitting in the empty rooms. The floor and the glue used to put it down are green — a sustainable strand bamboo from Canada called "Synergy."