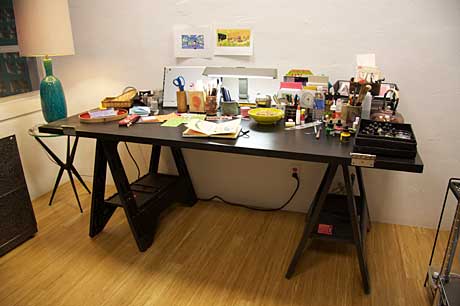 Now that the really hard physical work is over, we're having fun arranging areas of the newly renovated offices and gallery.
Here's a drawing desk I built using an old black door and some dusty sawhorses I found in the warehouse. I like that the hinges are still attached (except when I busted my ankle on one as I was moving the door into the room). The door knob is still attached to the other side, which makes is easy to carry around.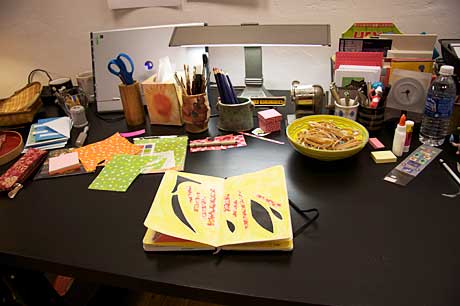 Last week while I was recuperating from the painting marathon, I decided to do a to-do-list drawing or collage (more on that tomorrow) each day along with the silly rule that I couldn't open my laptop until it was done.
We know how well that worked — I'm way behind on emails and blog posts. That silly rule is hereby tossed out the window, and this week I'll try to remedy my email backlog.