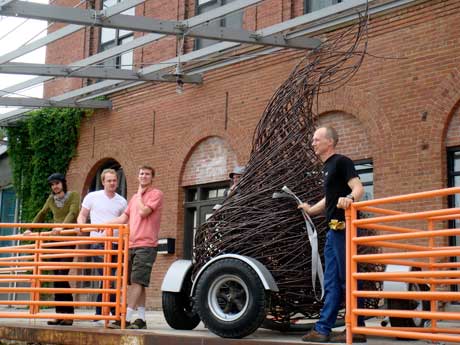 We finally got back up to Omaha to pick up this sculpture purchased at the Bemis Art Auction last fall. It will be a fun Memorial weekend project to move it back home for our new sculpture garden collection.
It's very heavy and awkward to move — took six guys to drag it to the edge of the loading dock at the Bemis, before it could be lifted with a fork truck.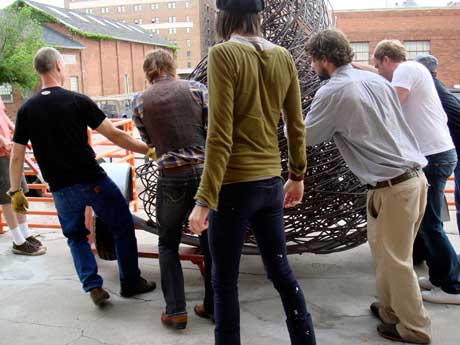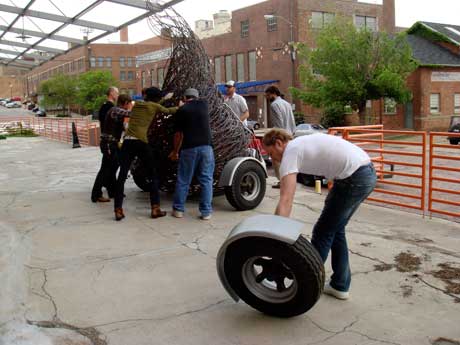 Oops, lost a wheel.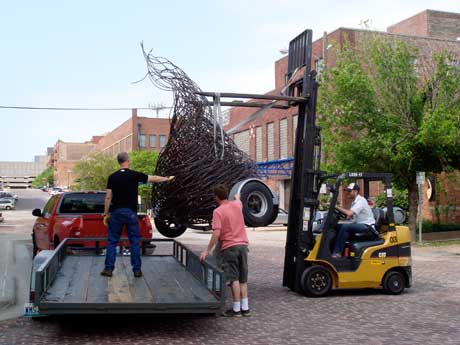 Actually in the end, it worked better to take off all the wheels and load them separately.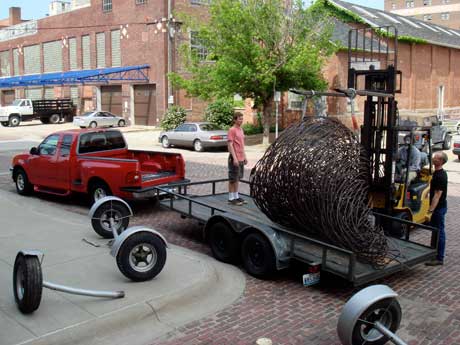 Oh well, if the wheels really worked, it would just spin in a circle anyway. The sculpture is very heavy and now the truck and trailer is difficult to drive on the highway. Although it was a beautiful evening in old downtown Omaha last night, today the forecast is for heavy storms, wind and hail. Should be a exciting trip home!
Also stopped yesterday at the 51st Brownsville, NE historic flea market and craft festival. Wait till you see what I got there…